Bird Photos / Rock Dove
Last Update: 1/22/2014
I saw these first birds at Swan Harbor Farms in Harford County, MD in June, 2007.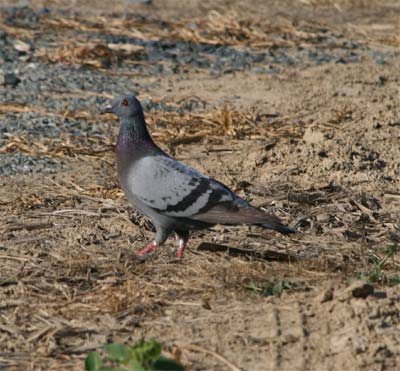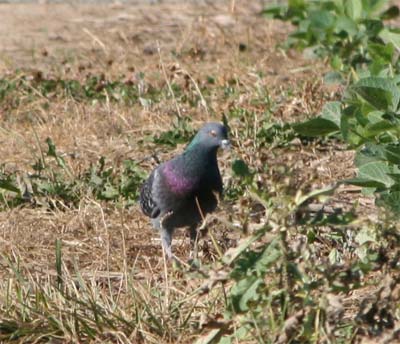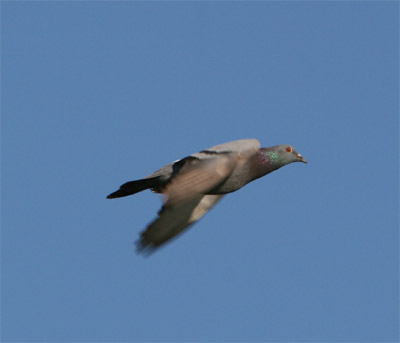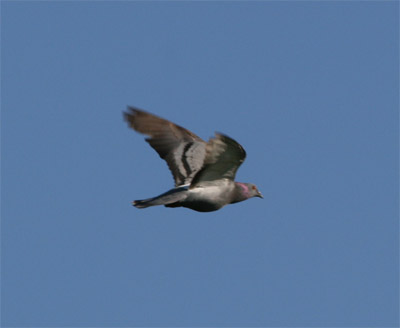 This pigeon landed right above us on a beam at M&T Bank Stadium in October 2007. We were there for a Ravens game.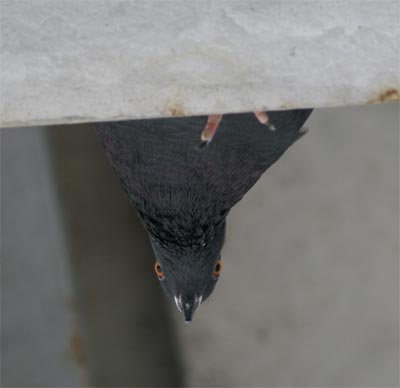 This one paid a visit to the Hawk Mountain North Lookout during our bird club trip there on Ocotober 13th, 2008.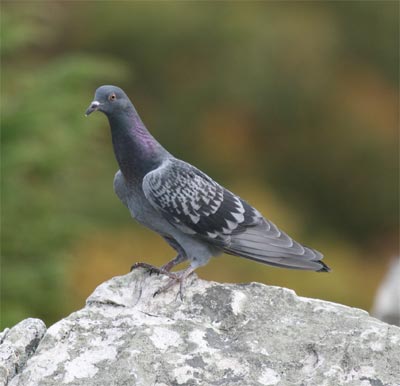 This pigeon flew alongside the whale watching boat as it went through the Cape May canal on October 3rd, 2009.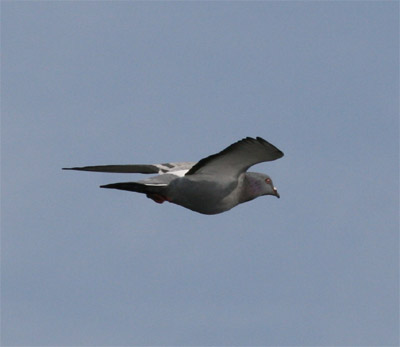 This one was alongside the lake in Baltimore's Patterson Park on June 12th, 2011. Note the bands on both legs. Is this an escaped racing pigeon?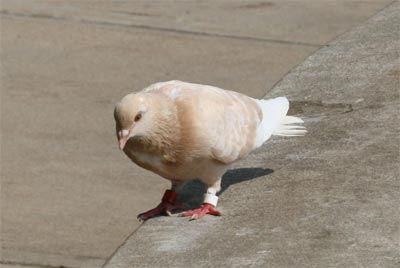 This group was in the parking lot of the Ocean City, MD inlet on January 18th, 2014. The white one stood out from the others.