Bird Photos / Ruby Crowned Kinglet
Last Update: 10/30/2016
We saw this Ruby Crowned Kinglet at Hidden Valley at Cape May, NJ, on October 29th, 2005. The red spot on the top of its head was very bright and conspicuous. The bird hopped around the brush right in front of us for about 30 minutes, posing for many pictures. We saw a few more of these birds during our Cape May weekend, but none were as cooperative as this one.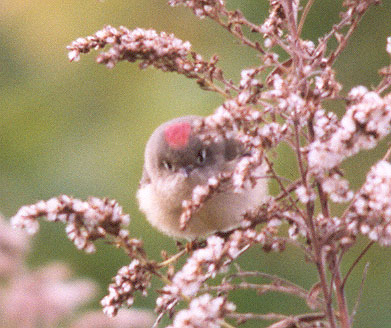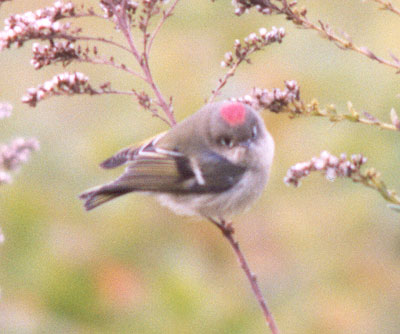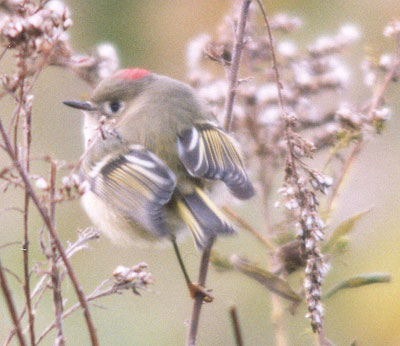 I saw this Kinglet from the Boardwalk Trail at Bombay Hook NWR on December 30th, 2008.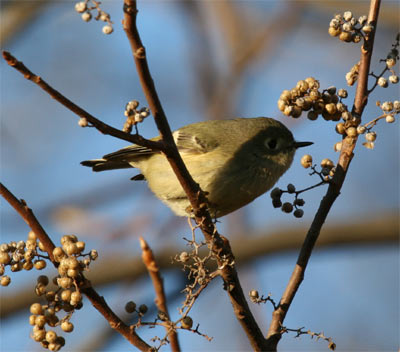 This bird was in a tree at Harford Memorial Gardens, near Havre de Grace, MD, on April 12th, 2009.
I saw several Ruby-crowned Kinglets at Rocks State Park in Harford County, MD on October 9th, 2010.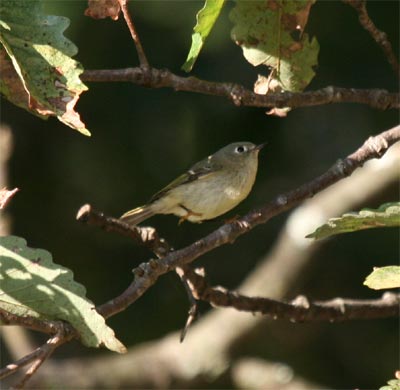 I saw a bunch at Turkey Point in late October 2010.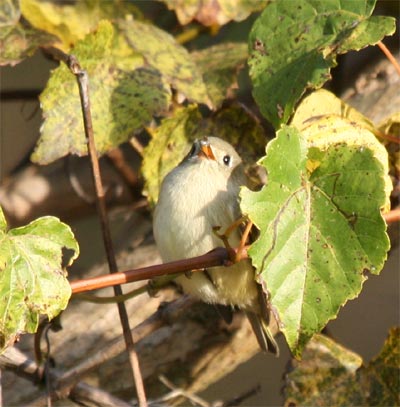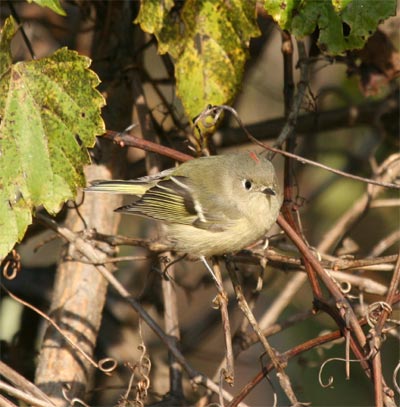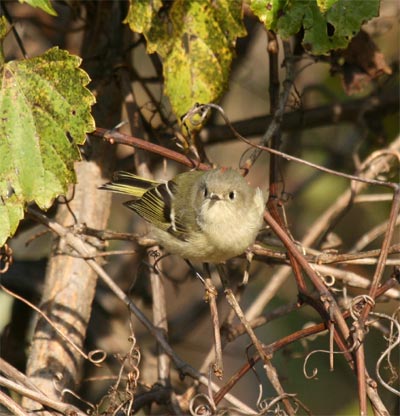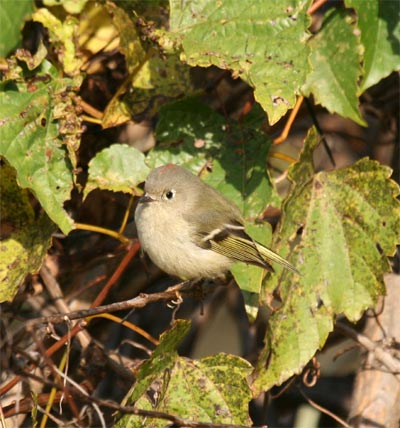 This one was near the Susquehanna State Park picnic area on April 24th, 2013.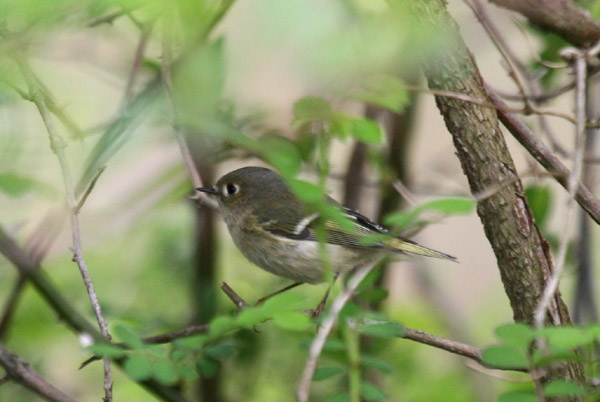 I saw several near the lighthouse at Turkey Point on October 22nd, 2016.