Bird Photos / Sanderling
Last Update: 10/3/2011
This first bird was near the road to Port Mahon in coastal Delaware on August 10th, 2006.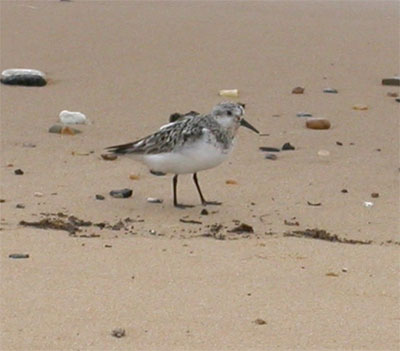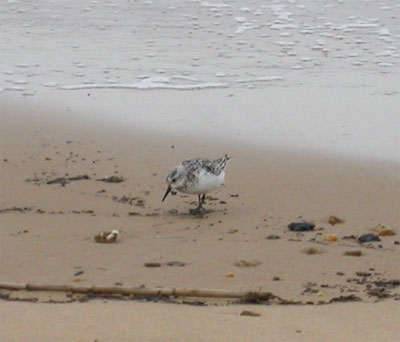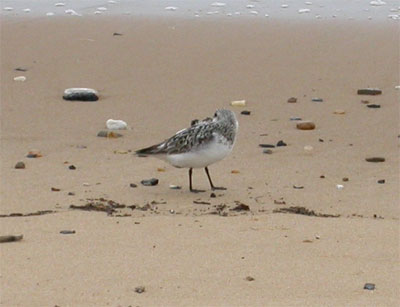 Joyce and I saw many Sanderlings at Siesta Key Beach near Sarasota, FL in late February 2007.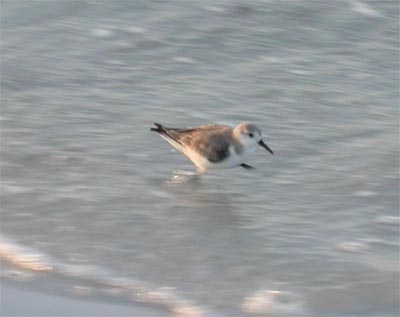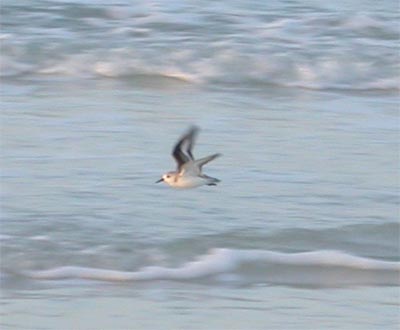 A few Sanderlings flew along the beach at Cape May, NJ, on November 15th, 2008.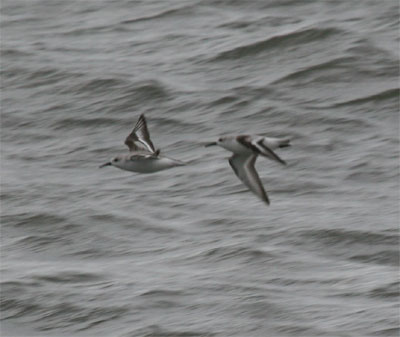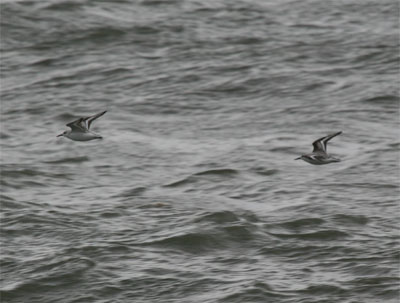 This bird shared a rock with a Ruddy Turnstone at the Indian River inlet, DE, on December 30th, 2008.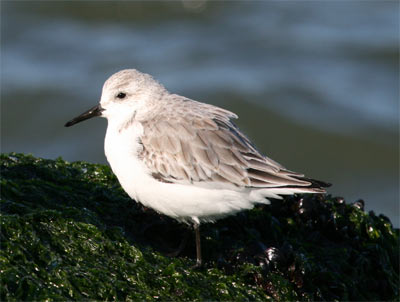 We saw many groups of Sanderlings migrating south right off the beach from Ocean City and Assateague, MD during our summer vacation in late July, 2009.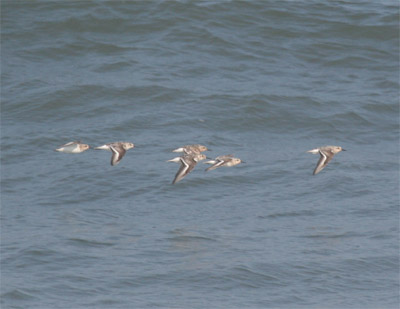 A few Sanderlings ran around the beach in Huntington Beach, CA in late January 2010.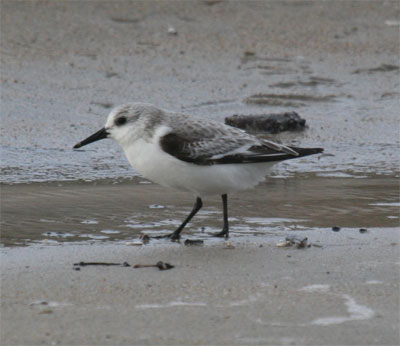 I saw these birds at Stone Harbor Point, NJ on September 24th, 2011.