Bird Photos / Savannah Sparrow
Last Update: 4/23/2013
I saw this first Savannah Sparrow in the brush adjacent to a pond at an undisclosed location in Harford County, MD on November 10th, 2005.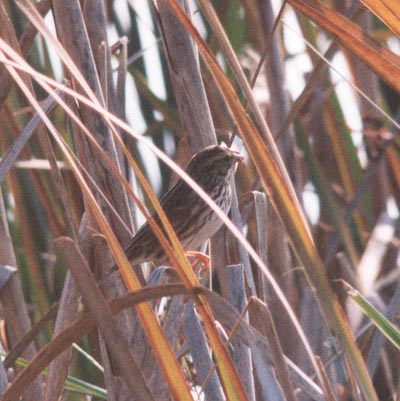 Joyce and I saw this one at the Celery Fields near Sarasota, FL on February 24th, 2007.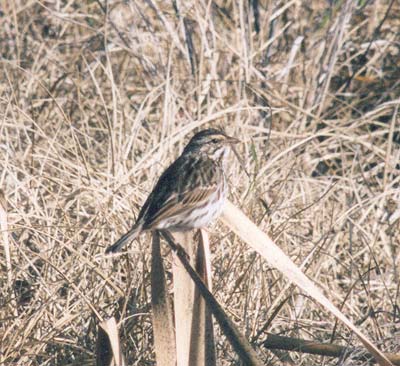 I saw this bird at Bombay Hook in October 2007.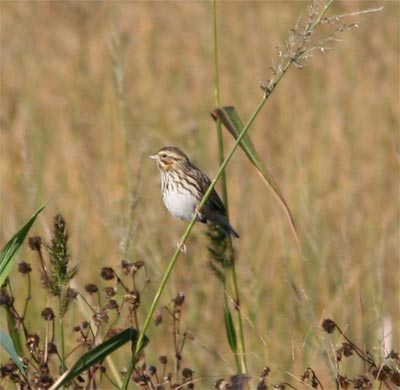 I saw this bird at Swan Harbor Farms in Harford County, MD in early November, 2007.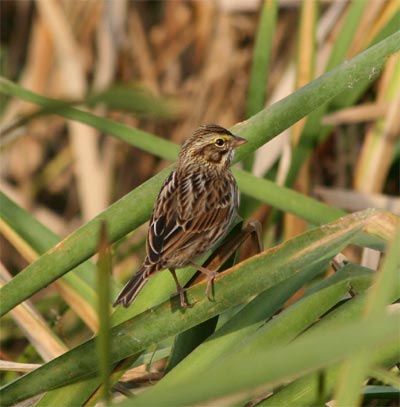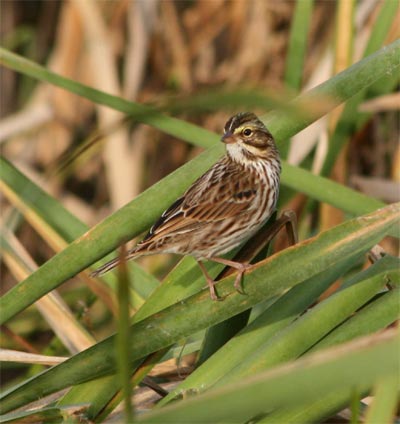 The next bird was at Susquehanna State Park, MD in late May 2008.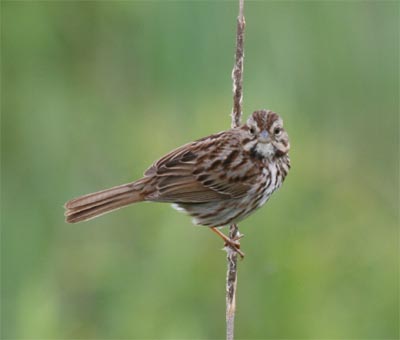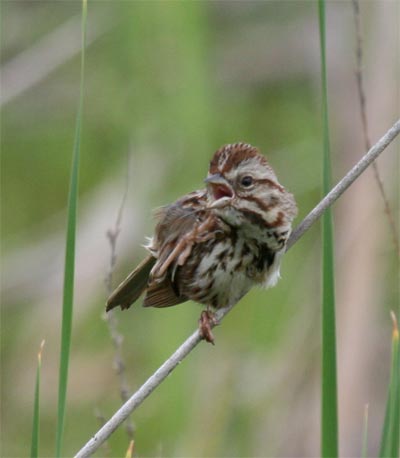 I saw this bird at Bolsa Chica Wildlife Preserve in late January 2010. Its markings are a bit coarser than the ones seen on the east coast. This geographic difference is described in the field guides.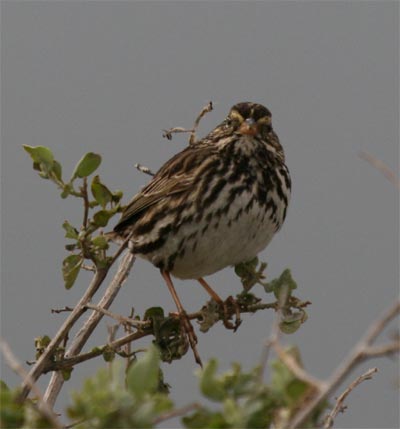 This one was at Swan Harbor on December 4th, 2011.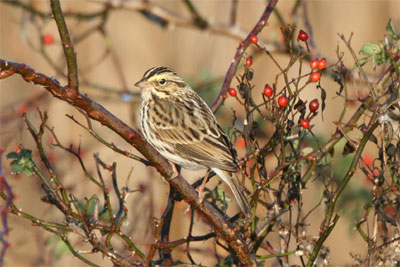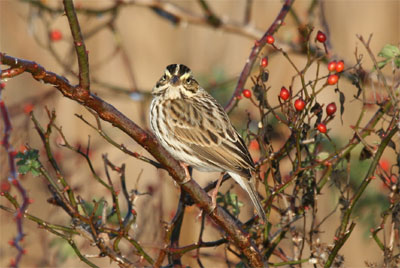 These were at Swan Harbor on November 7th, 2012.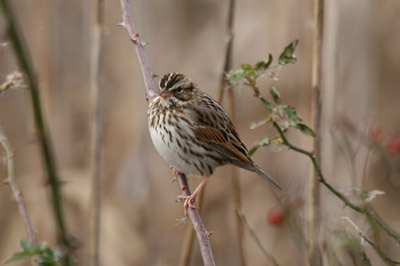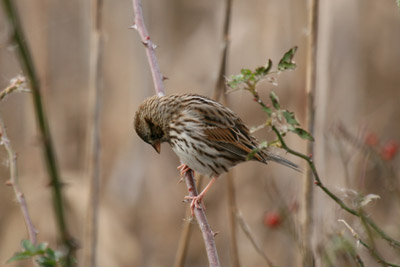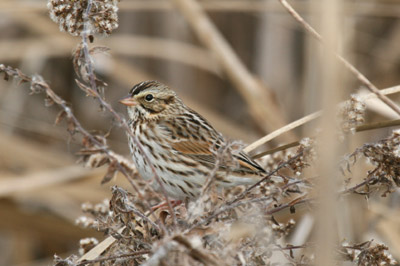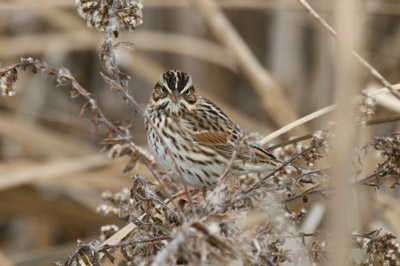 I saw this one at Swan Harbor on April 5th, 2013