Bird Photos / Shorebirds
Last Update: 9/16/2008
I saw these shorebirds at the swampy pond area of Swan Harbor Farm in Havre de Grace, MD. I learned that it is very difficult to tell the different types of shorebirds apart, since many of them look very similar.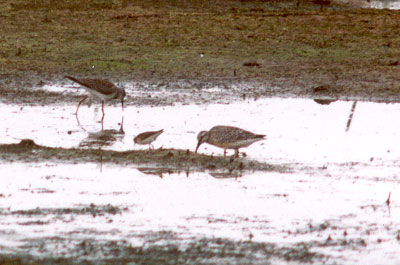 From left to right, these birds are a Lesser Yellowlegs, a Least Sandpiper, and a Red Knot.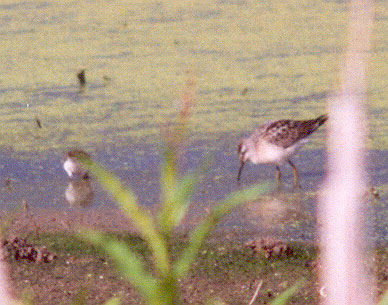 The bird on the left is a Least Sandpiper, and the one on the right is a Stilt Sandpiper.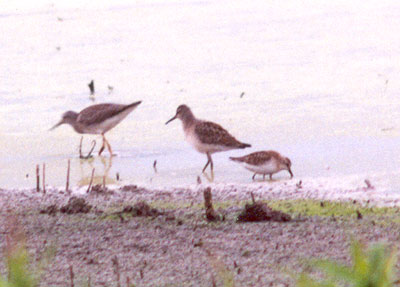 The Stilt Sandpiper stands between a Lesser Yellowlegs (note the yellow colored legs) and a (probably) Least Sandpiper.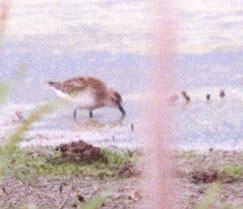 This may be a Semi-Palmated Sandpiper. Semi-Palmated means the bird's feet are partially webbed. You cannot see that here, but the legs look black, which separates them from Least Sandpipers. But that could be mud, so I am not sure.
Thanks to Matt H from Bel Air for his help identifying these birds!
These birds were in a larger group at Bombay Hook NWR in Delaware on August 31st, 2008. From front to back, these are a Ruddy Turnstone, a Lesser Yellowlegs, and a Semipalmated Plover.