Bird Photos / Northern Shoveler
Last Update: 1/16/2016
We saw these first Northern Shovelers on a pond at the Cape May Meadows, near the lighthouse, in October, 2005. Several different types of ducks were there too. Note the very large bills on these ducks.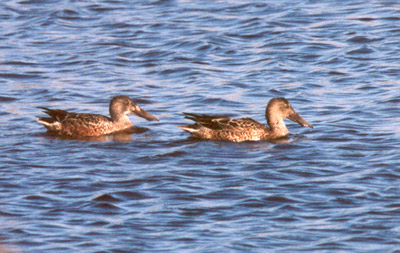 At the drying ponds in Arlington, TX, we saw hundreds and hundreds of Northern Shovelers. The males were in their bright breeding plumage. This group below took off en masse as we approached in our car.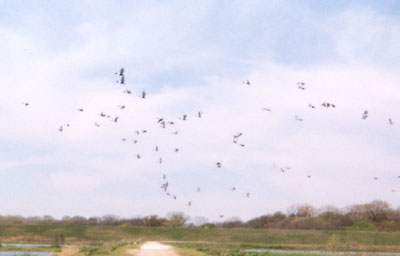 I saw the next group of birds at Bombay Hook NWR, DE in late December 2006.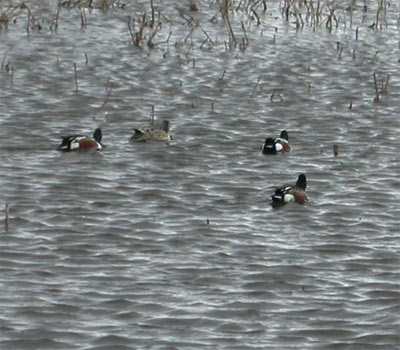 This Shoveler family was in the canal across the road from Rio Bosque park in El Paso, TX on May 15th, 2007.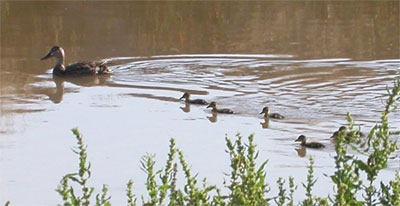 Joyce and I saw these Shovelers at Cape May, NJ in October 2007.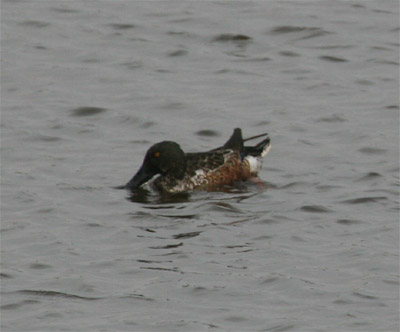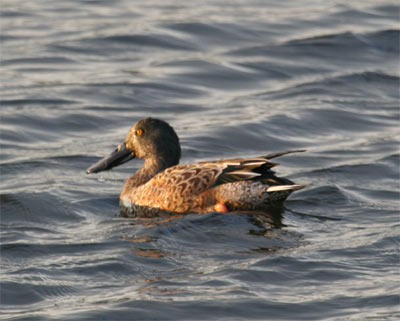 Joyce and I saw these Shovelers at Brigantine NWR, NJ in November 2007.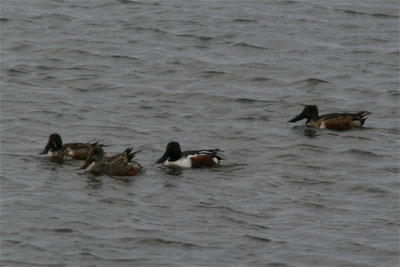 We saw several Shovelers on one of the lakes at Prime Hook NWR, DE on March 9th, 2008.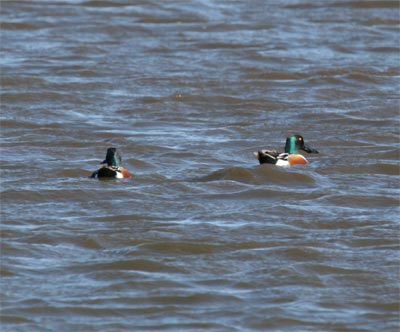 These birds were in a pond at the San Joaquin Wildlife Preserve in Orange County, CA on January 27th, 2010.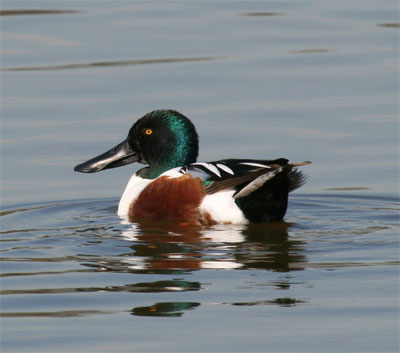 Several Northern Shovelers ate, swam around, and fought with each other on Bunker Pond near the hawk watch at Cape May, NJ on November 20th, 2010.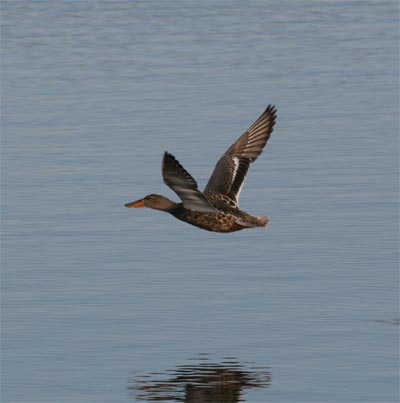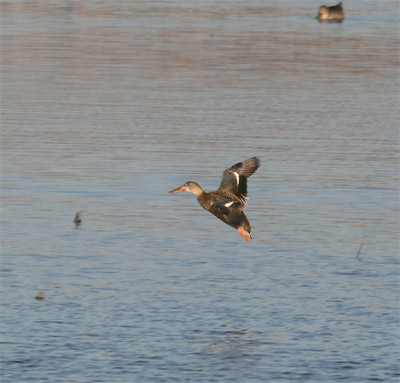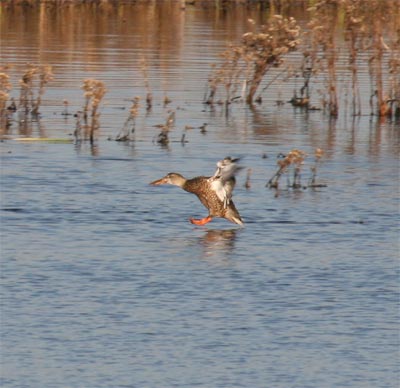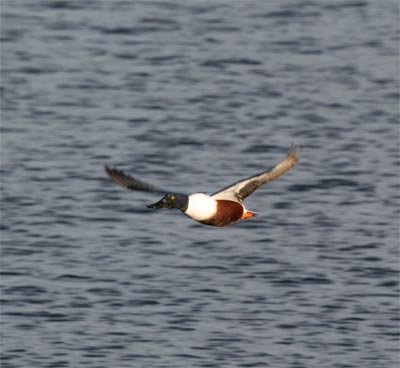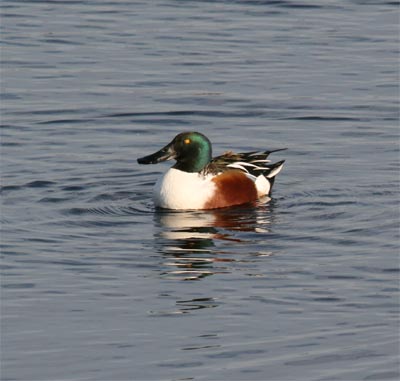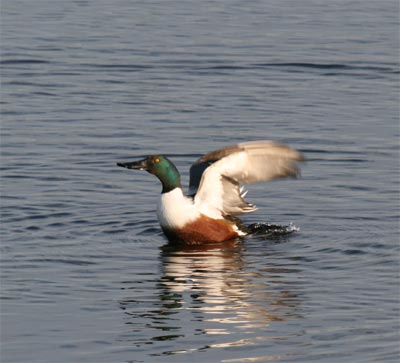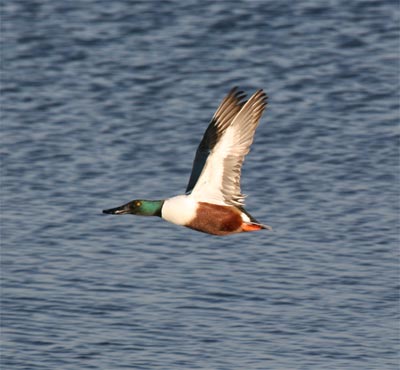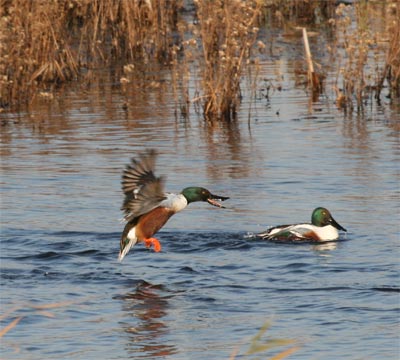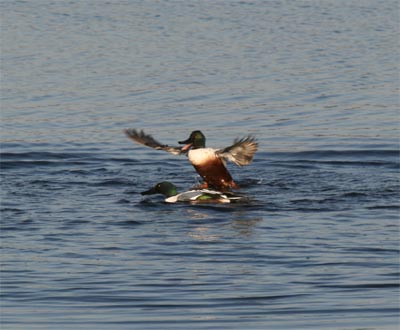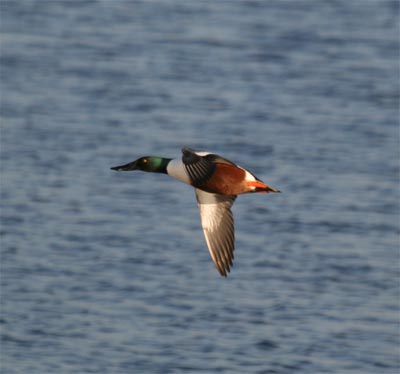 I saw this one in the same place on November 26th, 2012.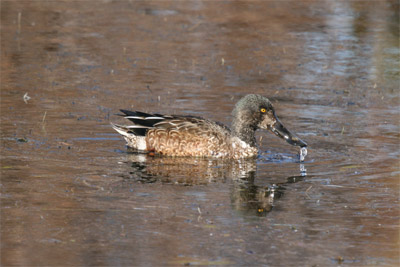 These were at Prime Hook NWR, DE on January 19th, 2013.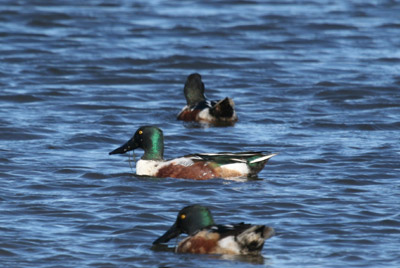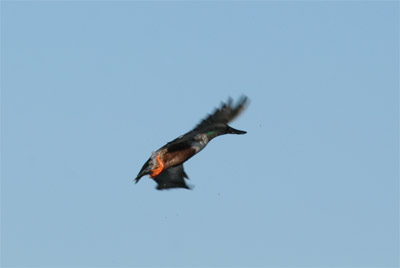 I saw a lot of Shovelers at Bombay Hook on December 7th, 2013.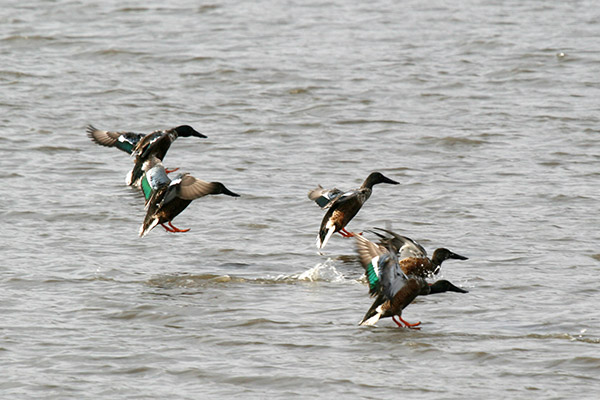 There were several at Bombay Hook on January 2nd, 2016.