Bird Photos / Snow Goose
Last Update: 12/12/2012
We saw this first Snow Goose (the white one) with a large group of Canada Geese by the boat launch at Muddy Run Park in Lancaster County, PA.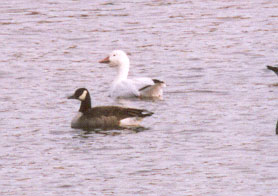 I saw this next Snow Goose in a group with some domestic geese at the North East, MD Town Park on February 5th, 2005. The legs and bill were noticeably pink in person.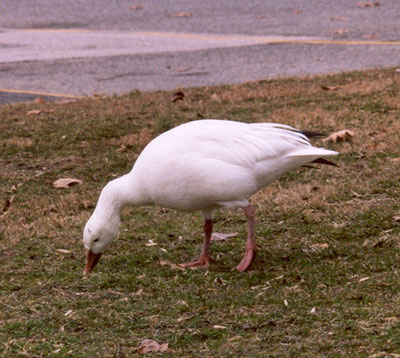 The snow geese at the bottom of the photo, partially hidden by the grass, were seen at Bombay Hook NWR, DE in late September, 2006.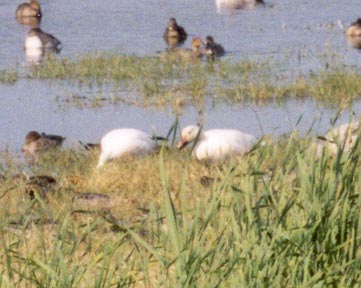 I saw the goose in the next two photos along side the road at Bombay Hook in late December 2006.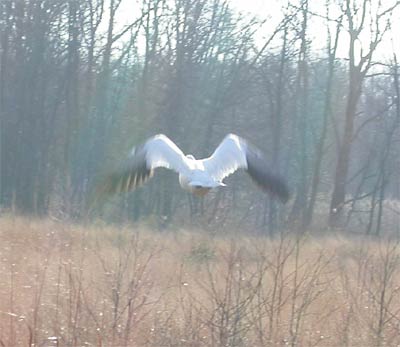 This group of snow geese was in a field at Bombay Hook in late December 2006. They would frequently take off, fly around a little, and then land back in the same general area.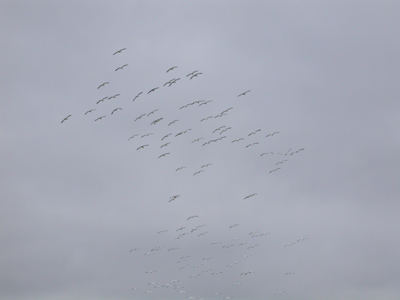 I saw these snow geese flying at Bombay Hook in October 2007.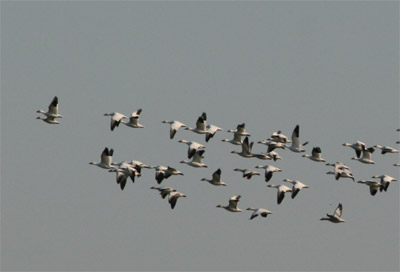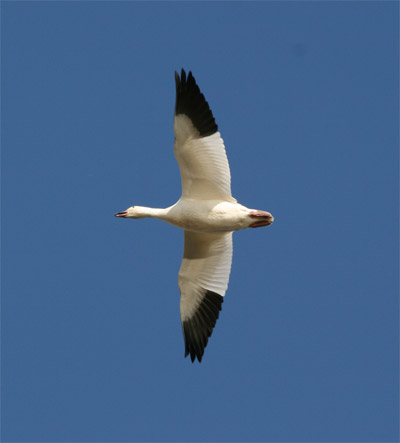 I saw several darker snow geese at Bombay Hook on December 27th, 2007.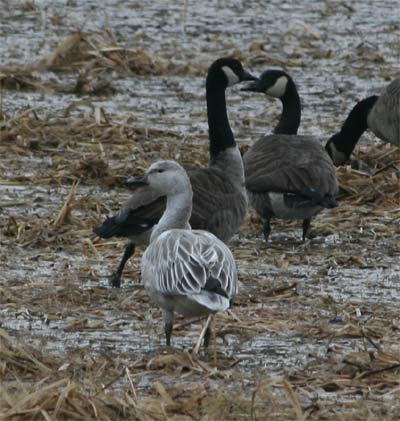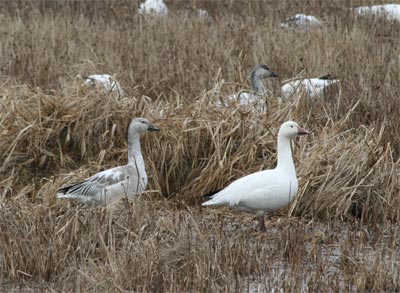 Joyce and I saw this huge flock of snow geese take off and move into one of the ponds at Blackwater NWR on March 8th, 2008.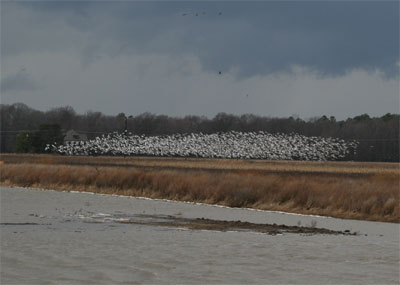 This huge flock was also at Blackwater, but on January 11th, 2009.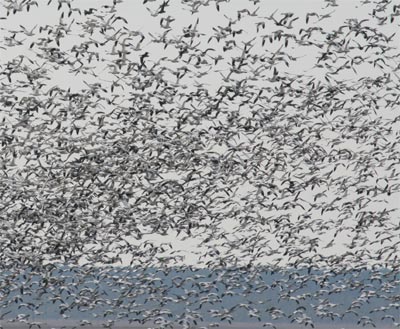 This group flew in front of a rainbow at Brigantine NWR, NJ on November 27th, 2009.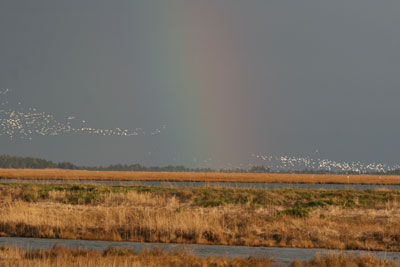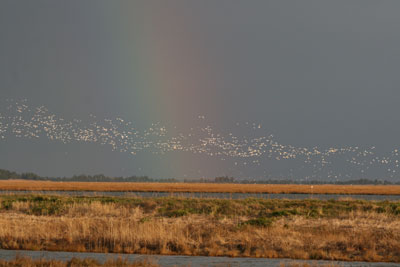 I saw these birds in a field in Lewes, DE on December 10th, 2010. Note the darker birds, which are dark juveniles. The ones with dark bodies and white heads are dark morph adults.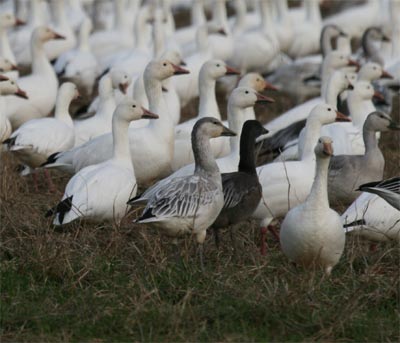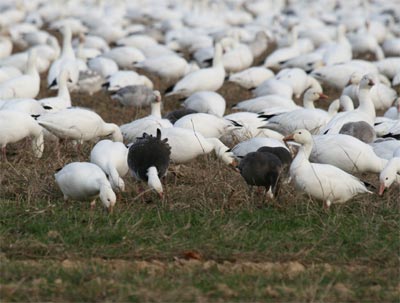 This huge group of Snow Geese gathered in one of the larger lakes at Prime Hook NWR, DE on December 3rd, 2012.