Bird Photos / Surf Scoters
Last Update: 1/22/2014
Several large groups of Black and Surf Scoters flew by the beach at Cape May, NJ on November 15th, 2008. The Surf Scoters have the visible white patches on their heads, while the Black Scoters have the large orange knob on their bills.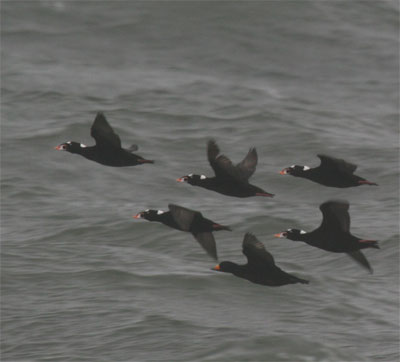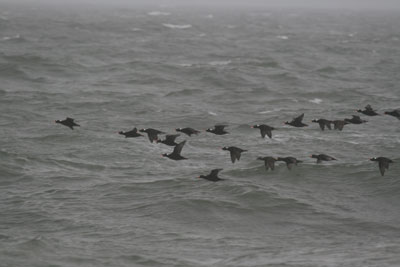 Joyce and I saw several Surf Scoters at close range at the Indian River Inlet in Delaware on December 30th, 2008.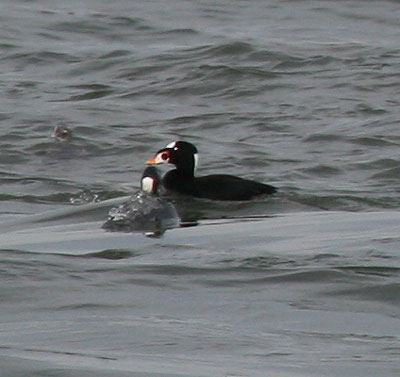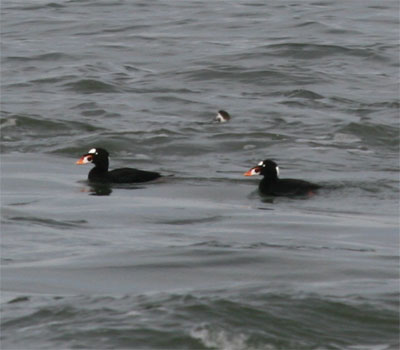 I saw this bird at the Cambridge, MD marina on January 11th, 2009.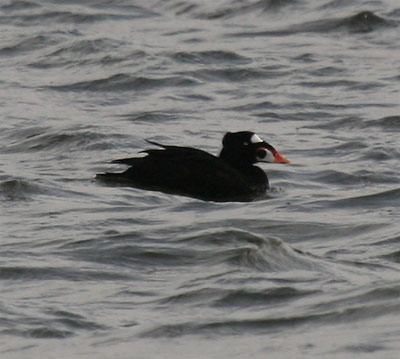 These birds floated in heavy surf at the Indian River Inlet on December 29th, 2009.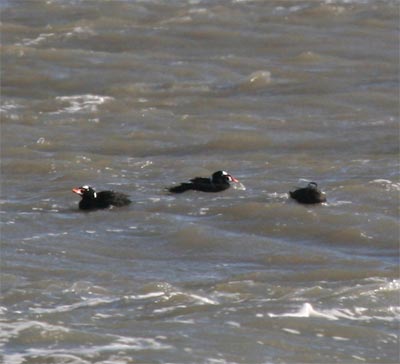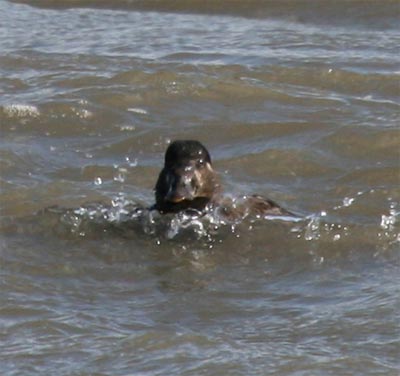 This Surf Scoter was in the water alongside St. Peter's jetty in Cape May Point, NJ on November 20th, 2010.
These were offshore from Cape Henlopen SP, DE on December 10th, 2010.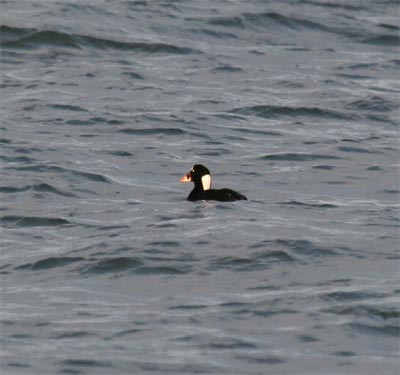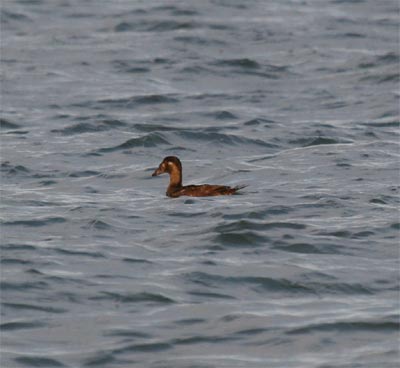 I saw a large number of Surf Scoters off the New Jersey coast during a pelagic trip on March 26th, 2011.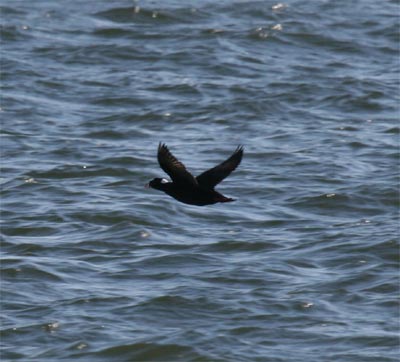 These birds were near the Oceanic Motel cove at the Ocean City, MD inlet on January 18th, 2014.