TACSAT-2 Launch
12/16/2006
I saw the ascent of the TACSAT-2 launch vehicle from our back deck in Havre de Grace, MD. This mission was launched at 7 AM EST on 16 December, 2006 from the Wallops Island spaceport in Virginia. I watched it through my birding telescope, and I could see the rocket exhaust clearly, along with the puffs and smoke rings that appeared during staging. During a coast period between stages I could make out a shiny, cylindrical object- the rocket itself.
TACSAT-2 is an experimental Air Force satellite demonstrating several new technologies as well as the ability to launch a payload within 6 months of contract award. The launch vehicle was a Minotaur 1, which has Minuteman ICBM first and second stages and Pegasus XL third and fourth stages.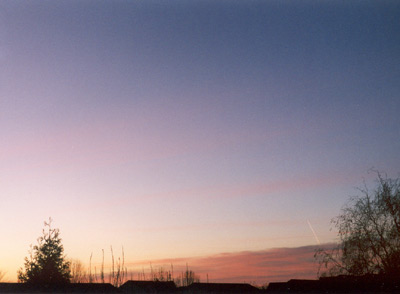 The rocket first appeared over the horizon and clouds. It looked like a fast airplane with contrail.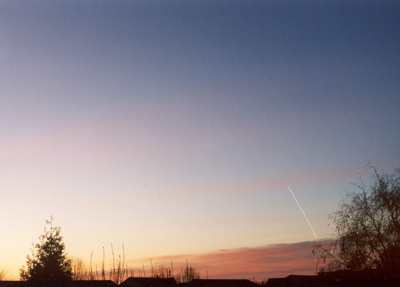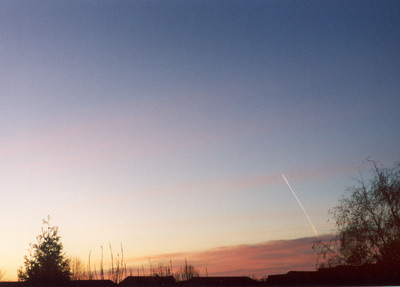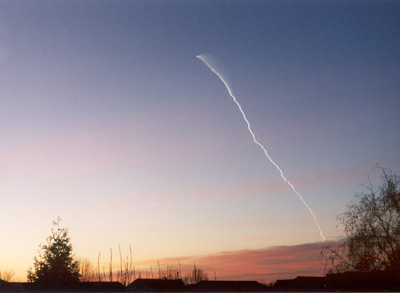 The comet-like exhaust plume is now visible above the contrail.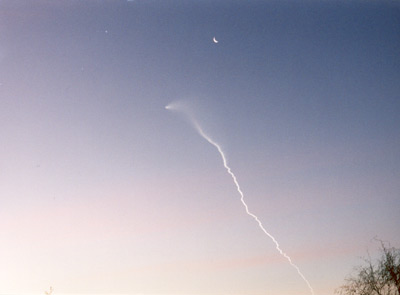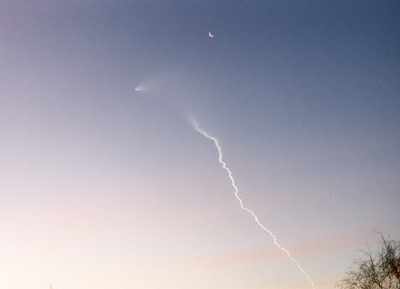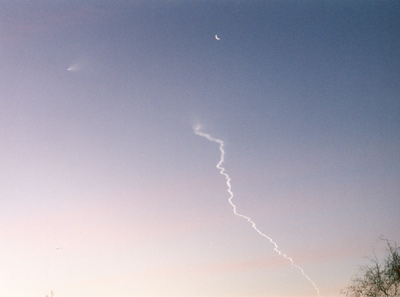 The rocket fades from view as it continues its flight to the southeast.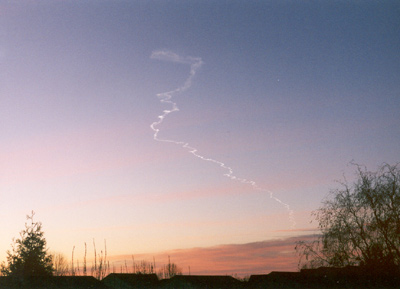 This is the contrail as it looked shortly after I lost sight of the rocket.