Bird Photos / Eastern Towhee
Last Update: 4/15/2014
I saw this bird on the ground below the hawk watch platform in Cape May, NJ on October 14th, 2006. It announced itself before becoming visible with its "tow-hee tow-hee" call. It was a very beautiful bird.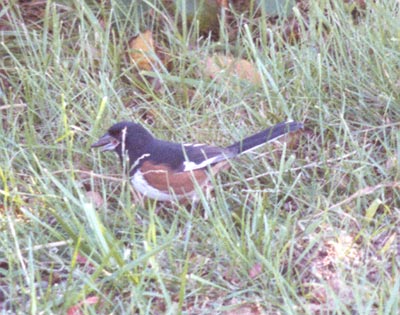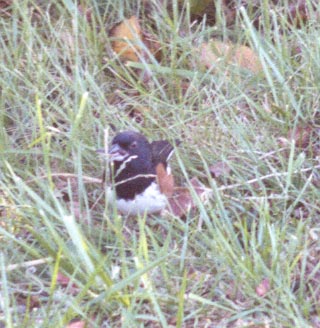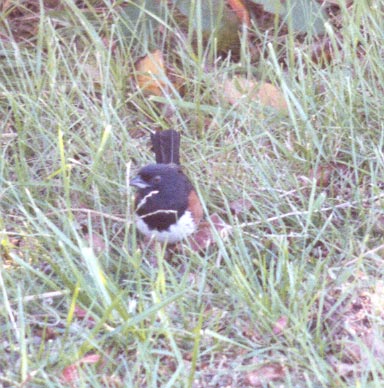 This towhee was in the trees near the "Life of the Forest" trail on Assateague Island, MD on July 30th, 2008.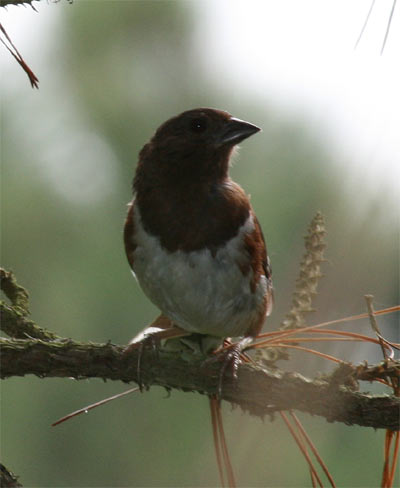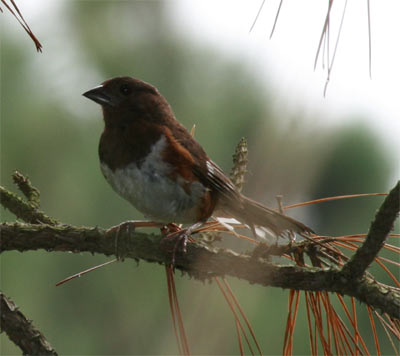 We had a Towhee visit our backyard feeders in early April, 2009.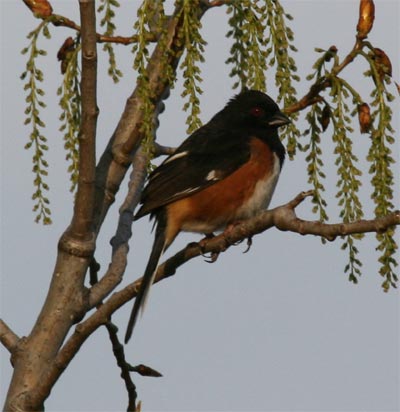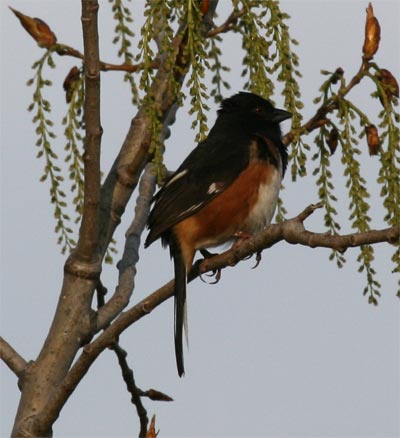 This bird was singing loudly near the picnic area at Susquehanna State Park, MD, on March 27th, 2010.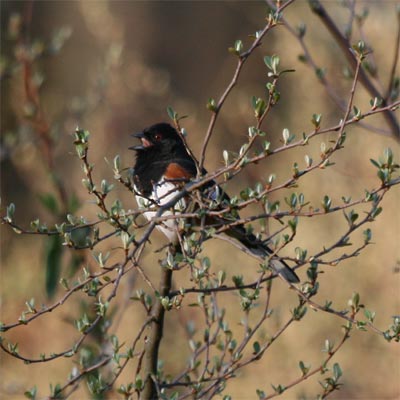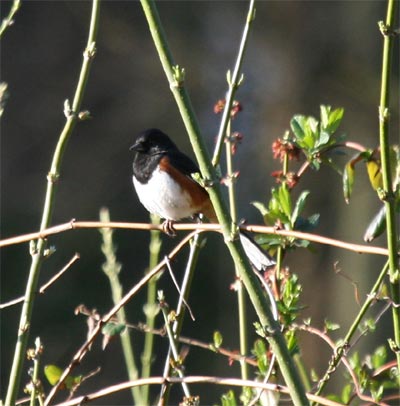 I saw this female Towhee at Eden Mill Nature Center in Harford County, MD on April 3rd, 2010.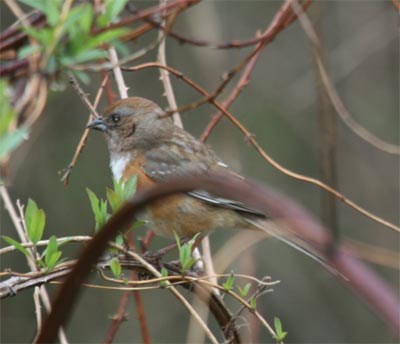 This male bird was singing at Bombay Hook, DE on May 29th, 2010. The last note of its song was kind of odd- almost like a raspberry "phhhht."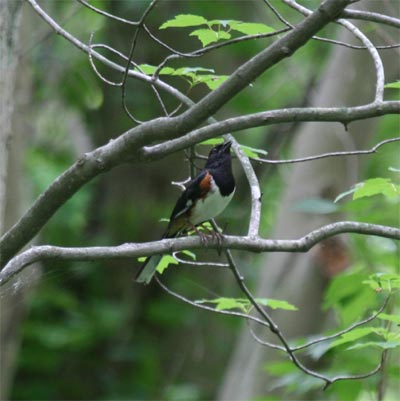 I saw this one at Susquehanna State Park on April 1st, 2012.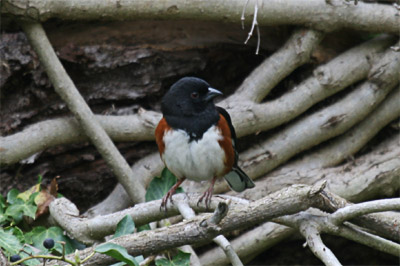 This bird was in the same general area on April 5th, 2014.