Bird Photos / Veery
Last Update: 9/13/2012
I saw this bird on the trail at the Sweet Air part of Gunpowder State Park in Harford County, MD on May 13th, 2006. I was there for the 2006 Spring Bird count.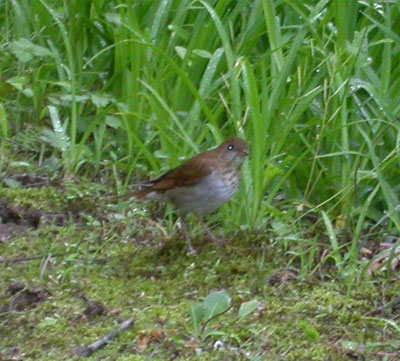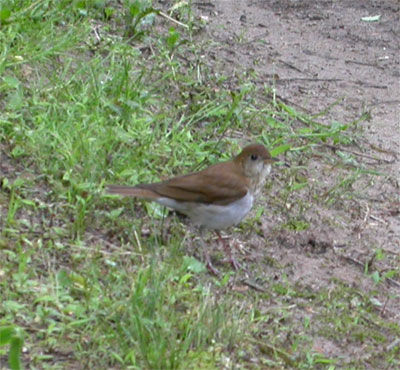 Thanks to Les and Dave and the other members of the Harford Bird Club who helped me identify this as a Veery.
This bird was near the trail to Turkey Point in Cecil County, MD on September 9th, 2012.