Bird Photos / Cedar Waxwing
Last Update: 11/19/2011
Joyce and I saw these birds at Cuyahoga Valley National Park in Ohio in late July 2007.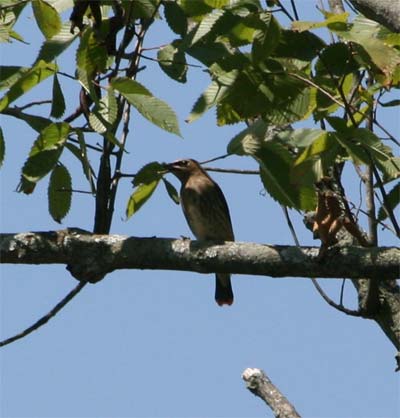 I saw a large flock of about 100 Cedar Waxwings near the lighthouse at Turkey Point, MD on November 23rd, 2008. They let me get very close without spooking and flying away.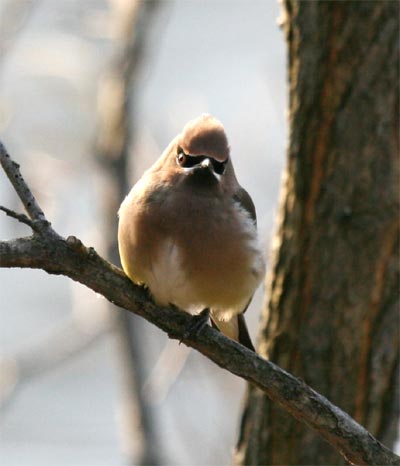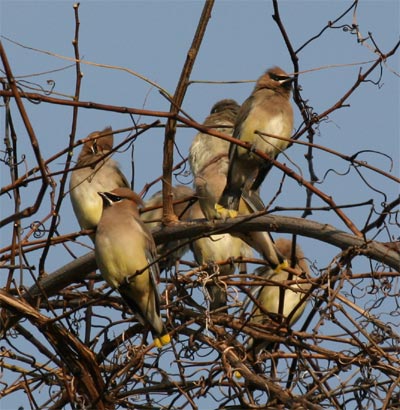 This Cedar Waxwing perched on a dead tree near the Turkey Point hawk watch site on September 26th, 2009.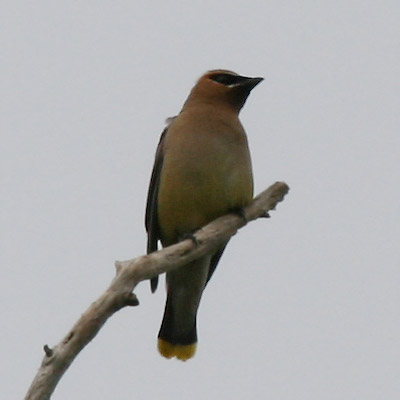 A large number of Waxwings and a few Eastern Bluebirds flew around the hawk watch site on November 8th, 2009.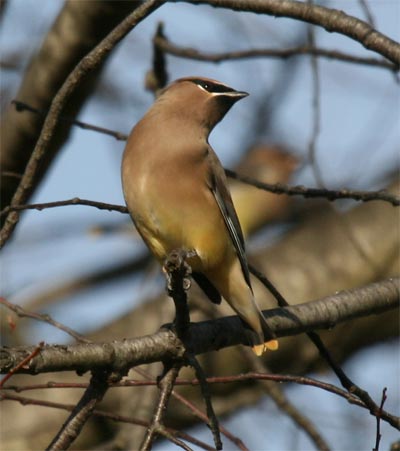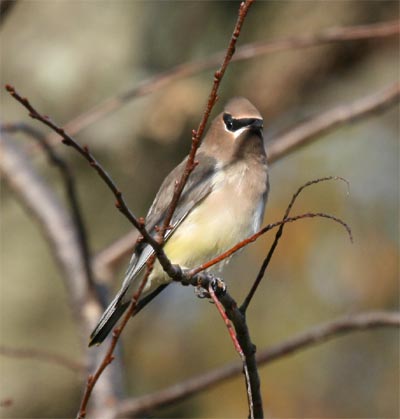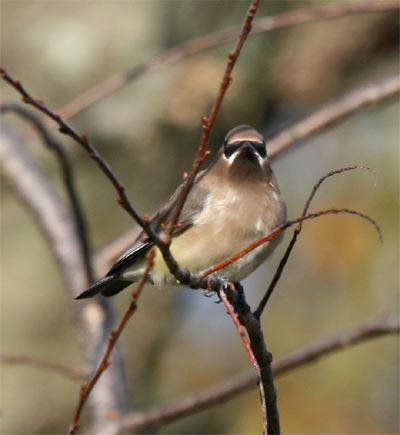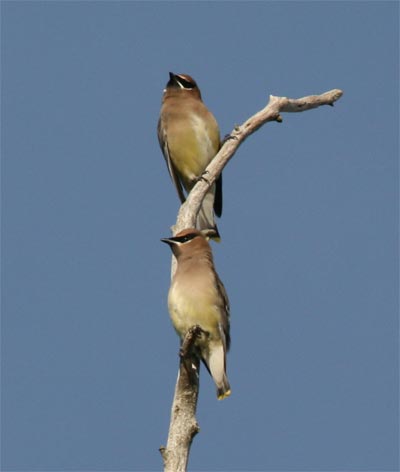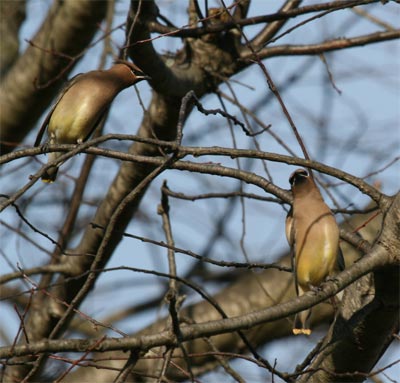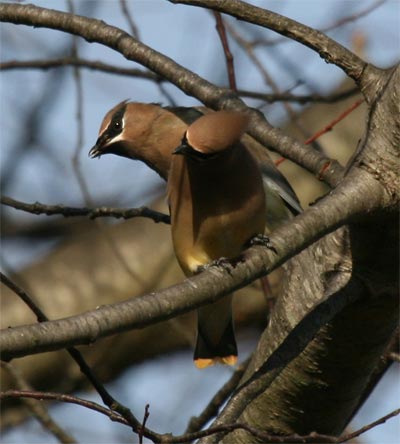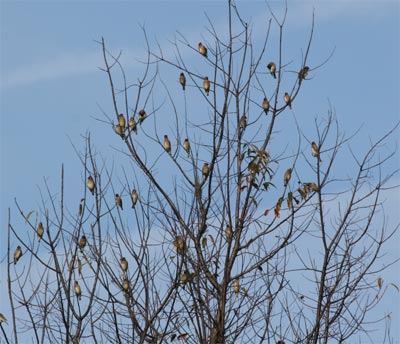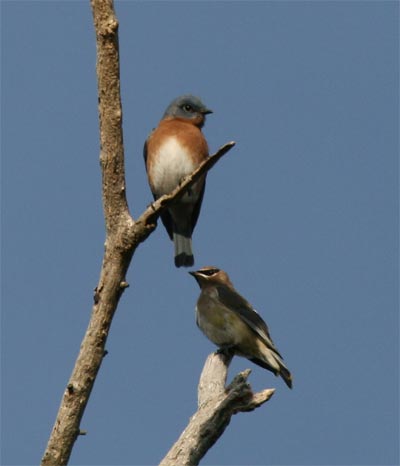 Joyce and I saw several Cedar Waxwings near Bubble Pond in Acadia National Park, ME in late June 2010.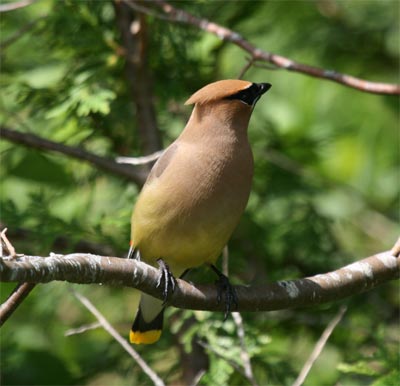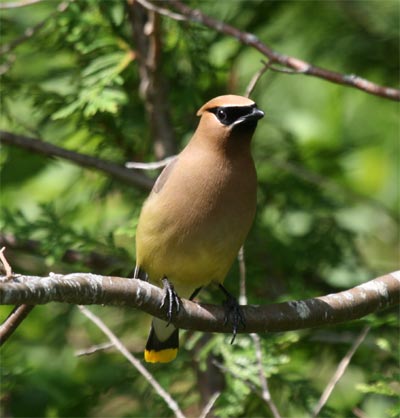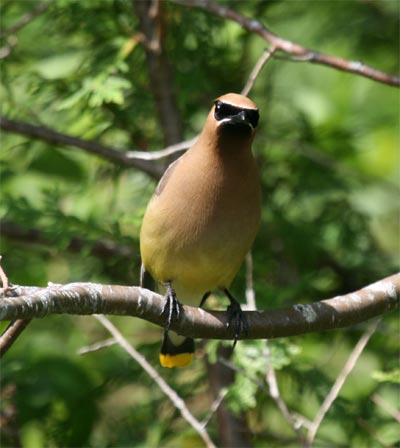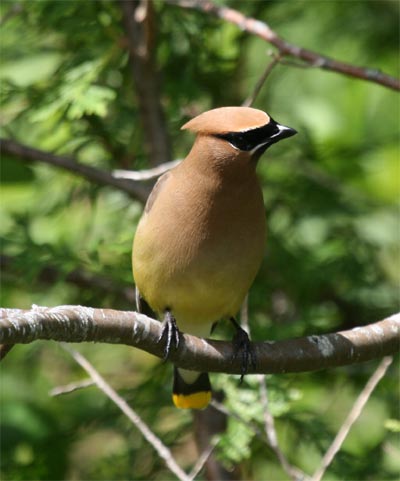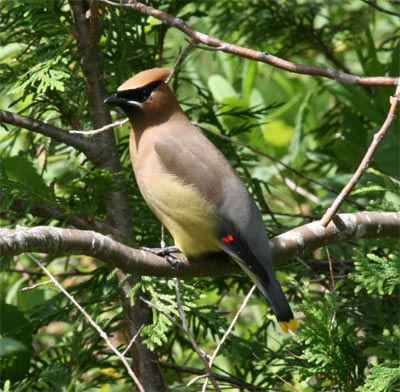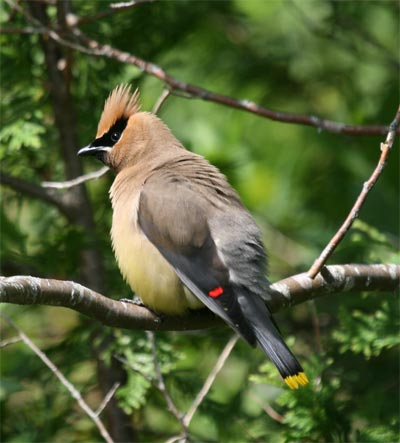 These birds were part of a larger flock flying over Turkey Point on October 24th, 2010.
Due to a lack of hawks, I spent a bunch of time photographing the waxwing flocks at Turkey Point on November 13th, 2011.