Bird Photos / White-breasted Nuthatch
Last Update: 3/12/2015
I saw this first bird at the Perryville Community Park on February 5th, 2006. The breast looked very white in person, not reddish like the ones I saw on Red-breasted Nuthatches last December.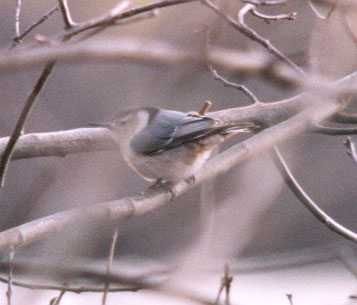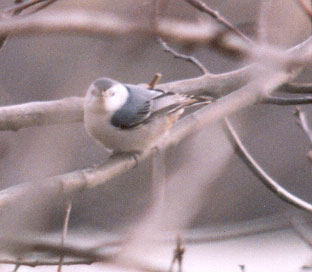 The next bird was seen right outside the window of our host during the post-trip warm-up session at his house after a Harford Bird Club trip on February 2nd, 2008.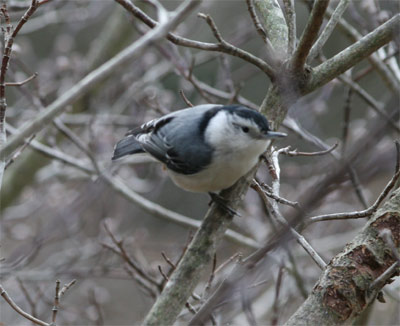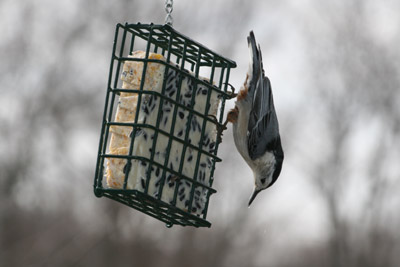 Joyce and I saw several White-breasted Nuthatches at Perryville Park in Cecil County, MD in January, 2008.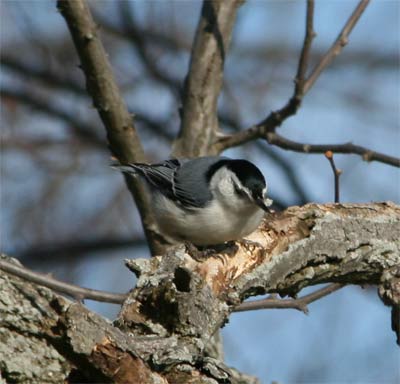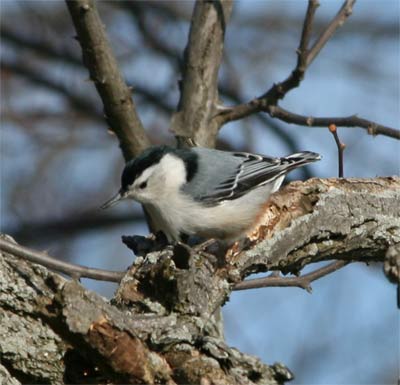 I saw this one on the Konza Prairie nature trail near Manhattan, KS on January 10th, 2012.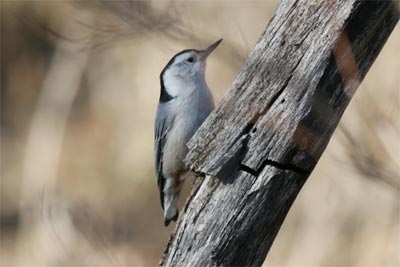 This bird hopped around a tree at Harford Glen on March 11th, 2012.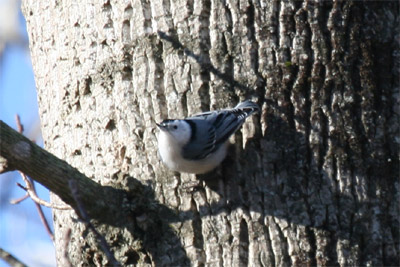 I saw this bird at the feeder at the Cape May Bird Observatory, NJ on November 26th, 2012.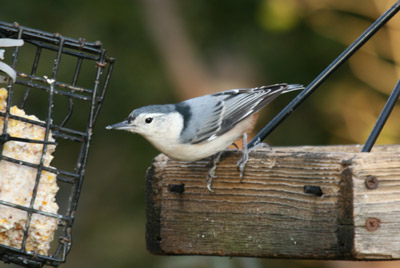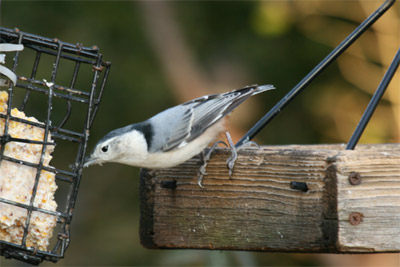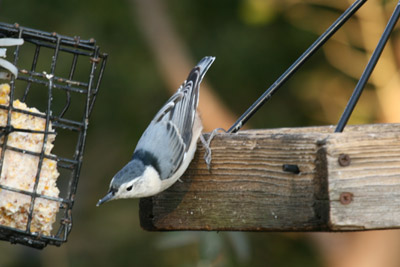 This bird was at Mariner Point Park in Joppatown, MD on March 8th, 2015.