Bird Photos / White Crowned Sparrow
Last Update: 12/12/2010
We saw this first White Crowned Sparrow on the ground below the hawk watch platform at Cape May, NJ. It was in a group of multiple sparrow species.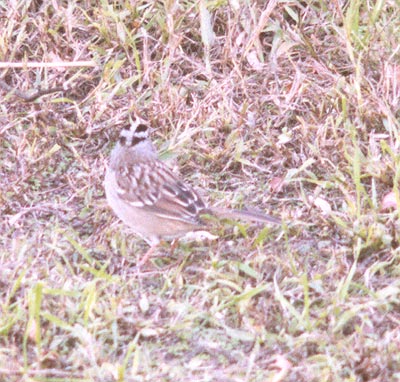 This next bird was seen near the visitor center at White Sands National Monument, New Mexico, on April 13th, 2006.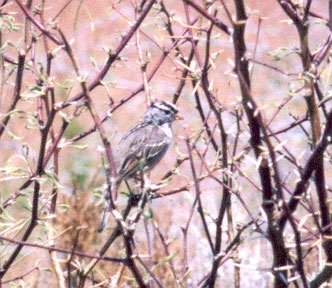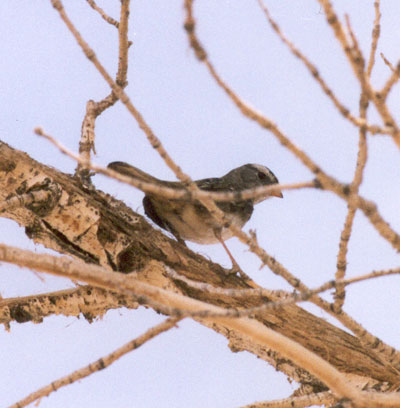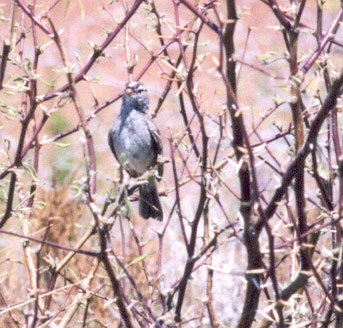 I saw the next two birds at the Hueco Tanks historical park near El Paso, TX on November 27th, 2006. The bird in the second and third photos is an immature White Crowned Sparrow.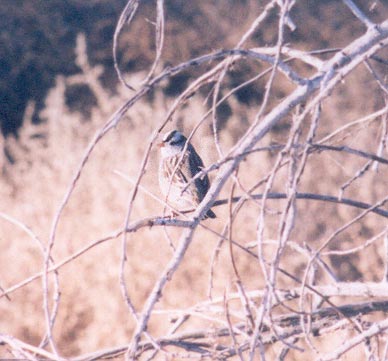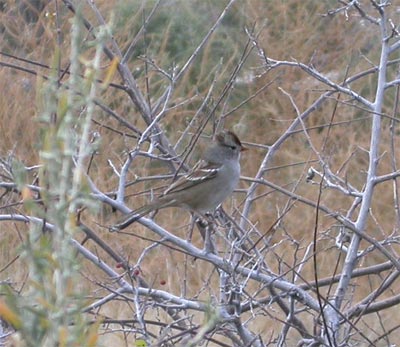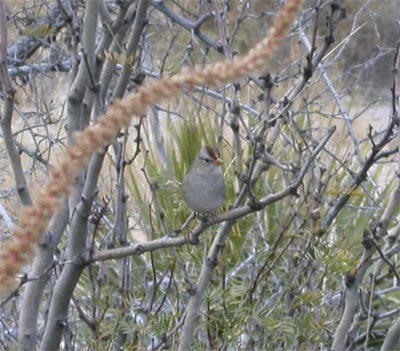 Joyce and I saw this bird at the hawk watch platform in Cape May, NJ in October 2007.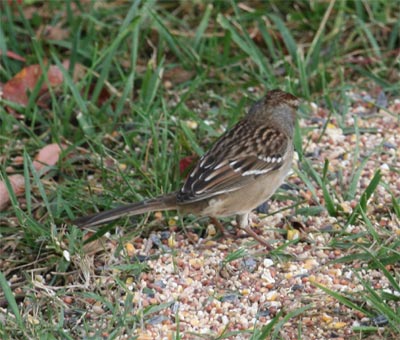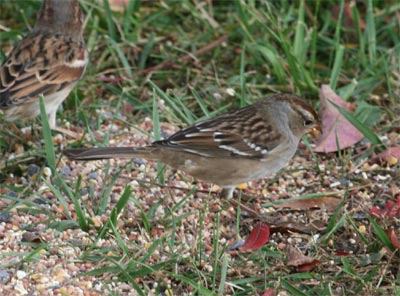 There were many, many White-crowned Sparrows in and around El Paso, TX in late October 2009.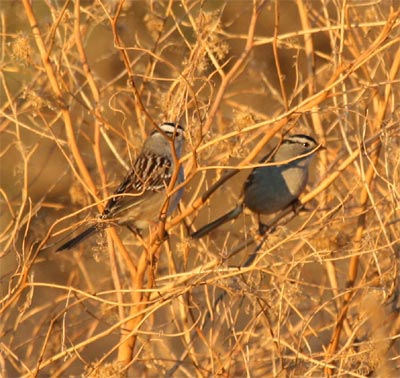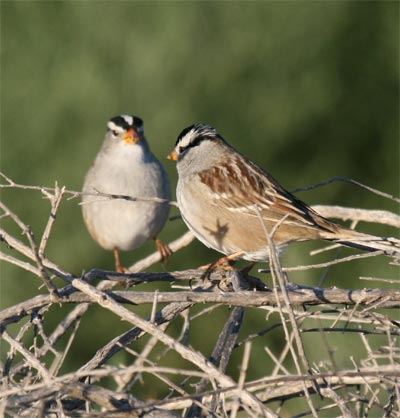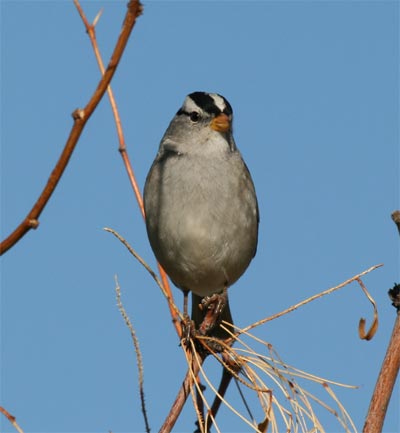 I also saw a bunch in Orange County, CA in late January 2010. This bird was at Huntington Beach Central Park.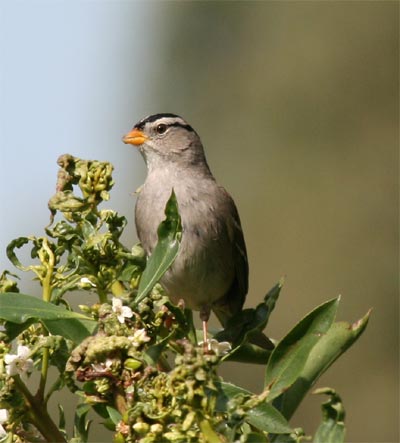 This bird was under the feeders at the visitors' center at Bombay Hook NWR, DE on December 11th, 2010.