Bird Photos / Willet
Last Update: 5/27/2018
The bird on the right, with the distinctive black and white wings, is a Willet. The white bird is a Great Egret. Note the blue band on its lower right leg. I reported this banded bird to the USGS and other biology research centers, but they said they couldn't use the info without seeing the codes on the band. We saw these birds at Assateague Island in July 2005.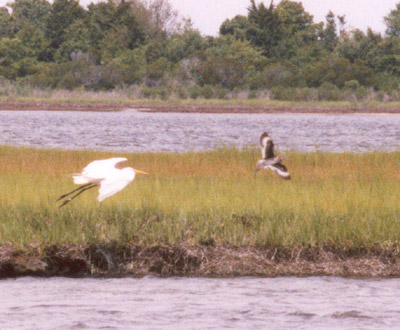 Joyce and I saw these next birds near the Dupont Nature Center at Mispillion Light, DE on May 25th, 2008.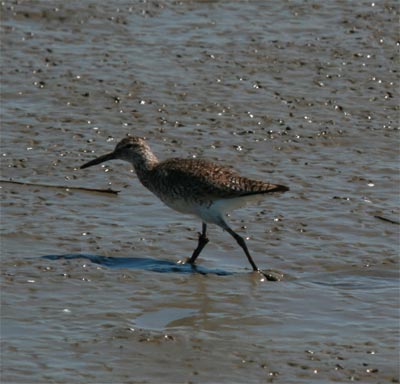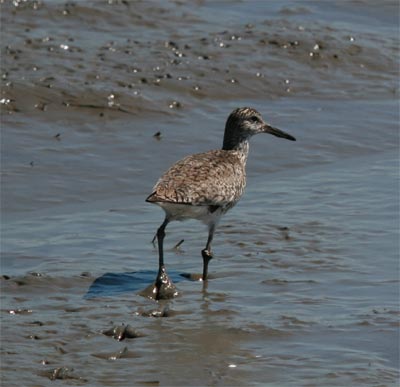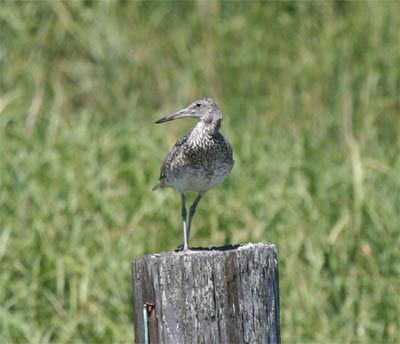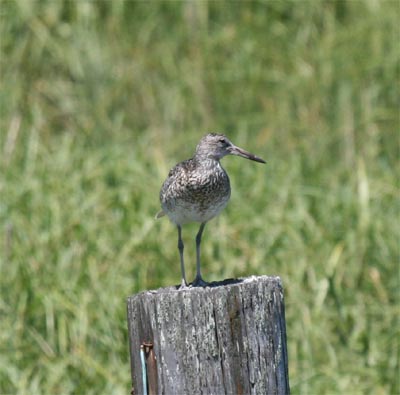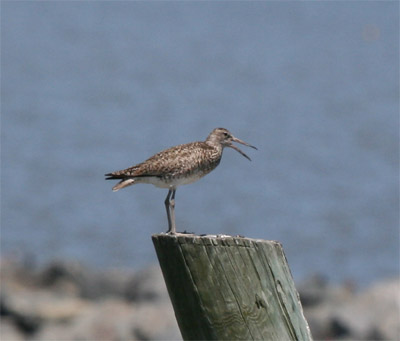 This Willet was squawking and making a big commotion beside the road at Bombay Hook NWR, DE on June 8th, 2008.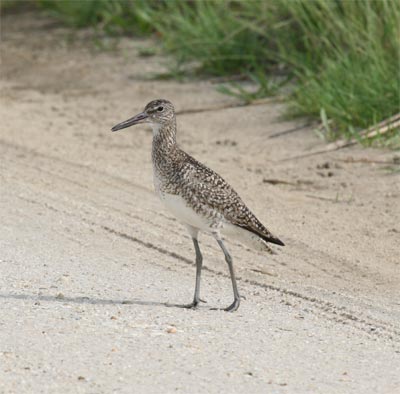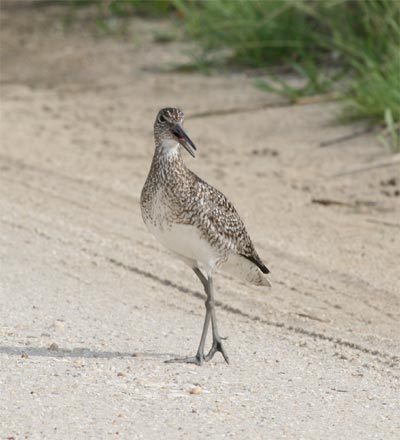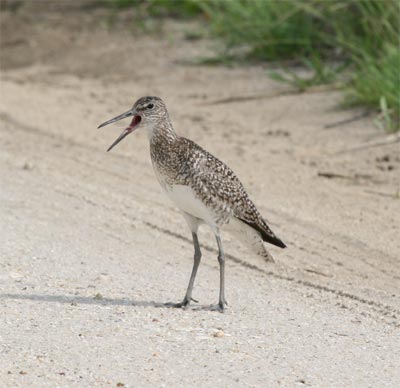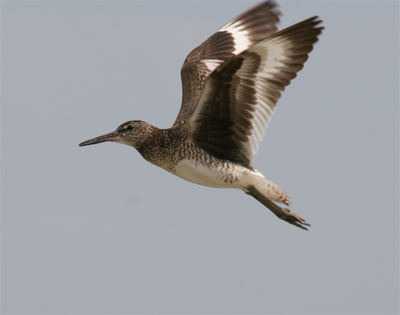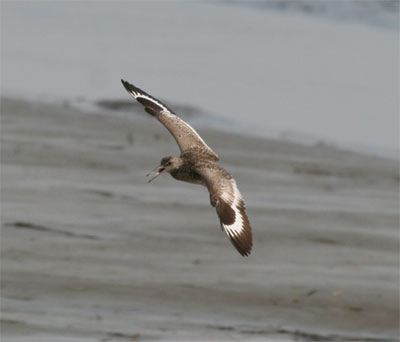 These willets were in the east pool of Brigantine NWR on July 4th, 2008.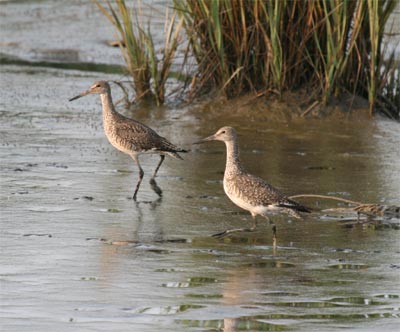 This bird was at Bombay Hook on August 2nd, 2008.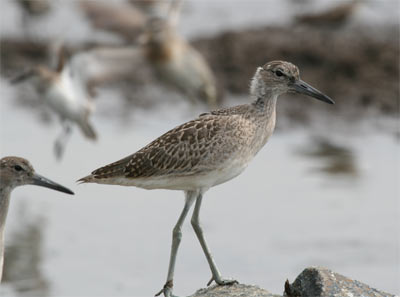 I saw a large number of Willets in Orange County, CA in late January 2010. These are the Western version, which is more drab than the Eastern ones. Some of these birds were very tame- I could get within about 5 feet of them to get my photos.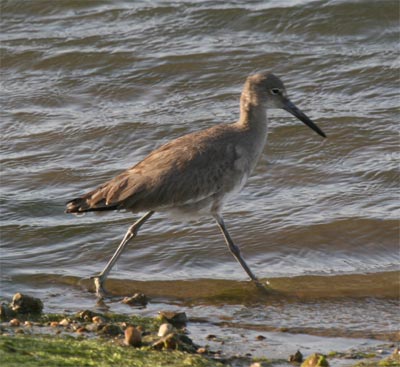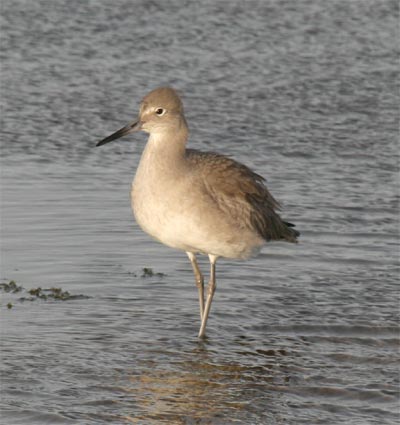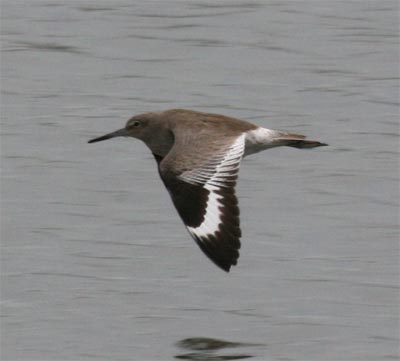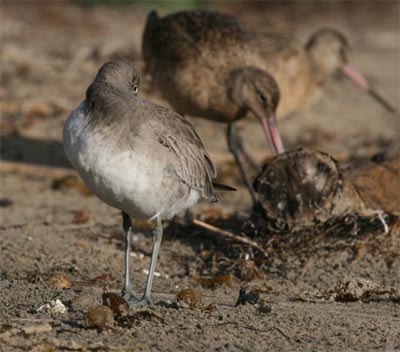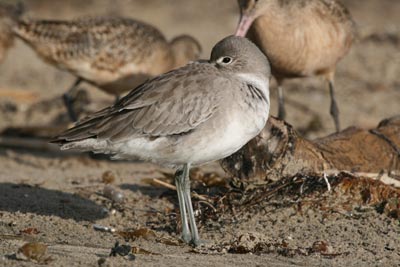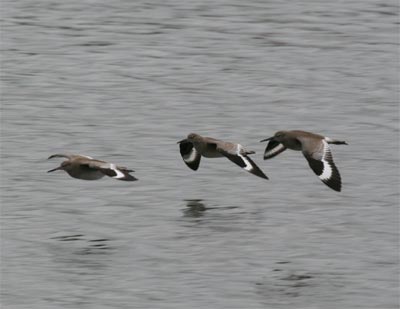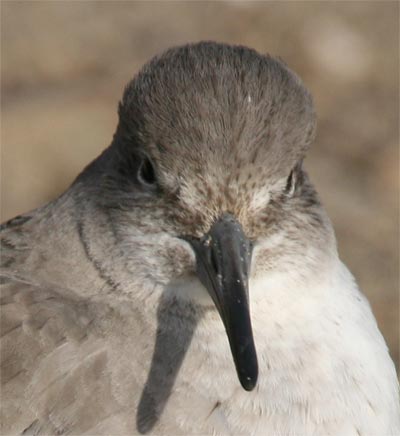 These Willets competed for a perch atop a nest box at the Wetlands Institute near Stone Harbor, NJ on April 24th, 2010.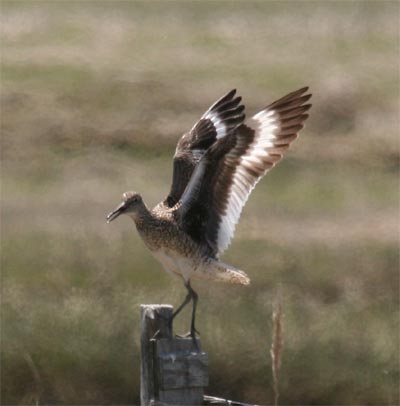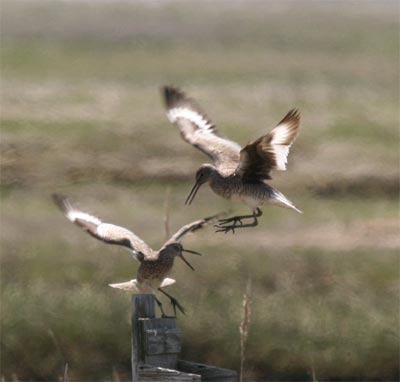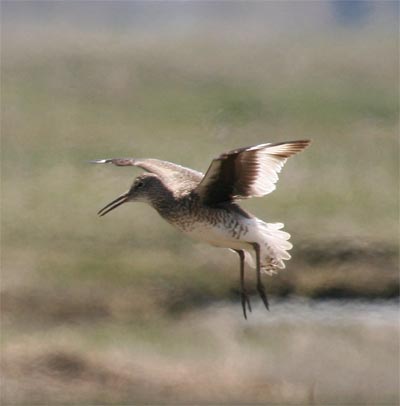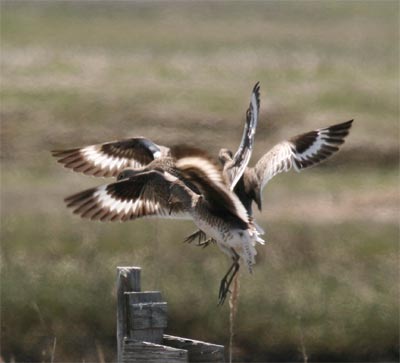 This Willet flew over the road at Bombay Hook on May 30th, 2011.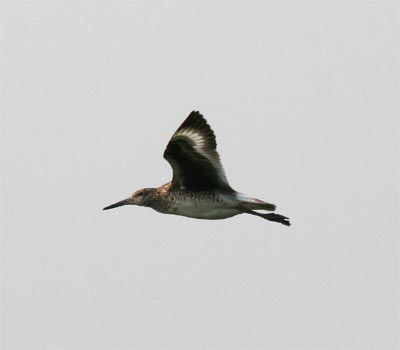 A pair of Willets nested in the tall grass near the Poplar Island picnic tables. They flew over the area while making a lot of noise during our lunch break.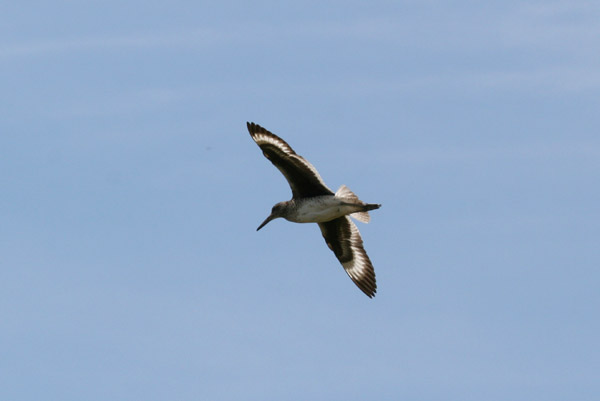 This bird stood on a nest mound near Mispillion Harbor in Delaware on May 24th, 2014.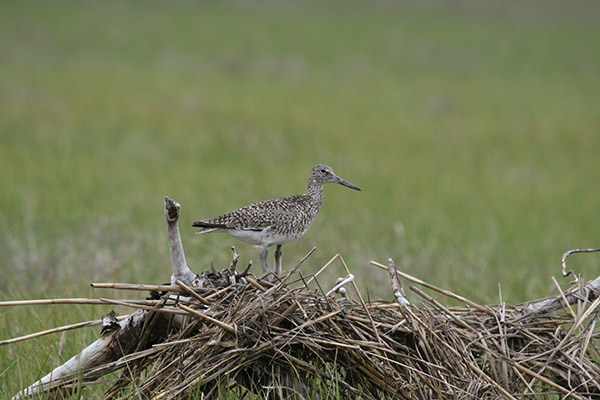 I saw this Willet at Slaughter Beach, DE on May 24th, 2015.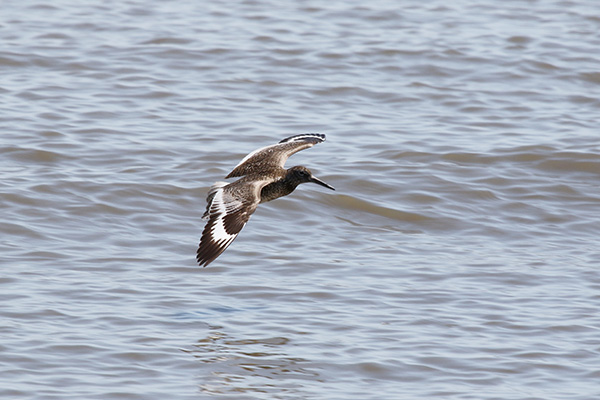 This Willet was near the DuPont Nature Center, DE on May 26th, 2018.