Bird Photos / Wood Duck
Last Update: 3/5/2015
We saw this family of wood ducks in a marsh at Cuyahoga Valley NP, OH in late July 2007. The first photo shows a female wood duck, and the second shows a female and a group of ducklings. The third is a close up of one of the babies.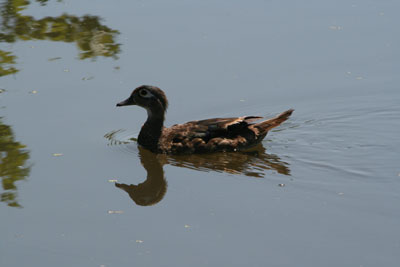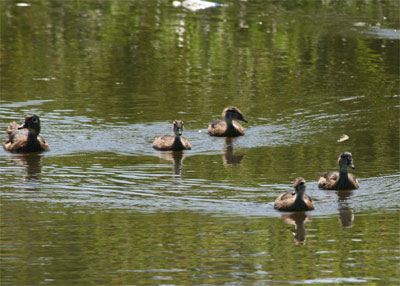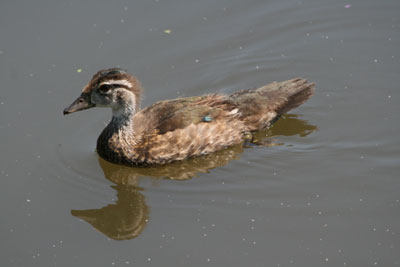 These wood ducks flew by at Harford Glen on April 20th, 2008.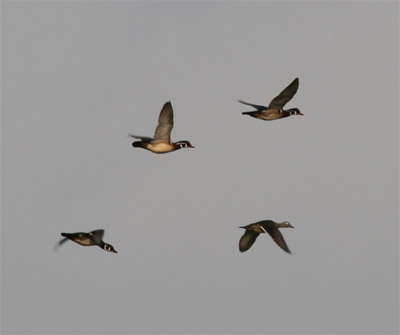 I saw these ducks at Harford Glen on April 4th, 2009.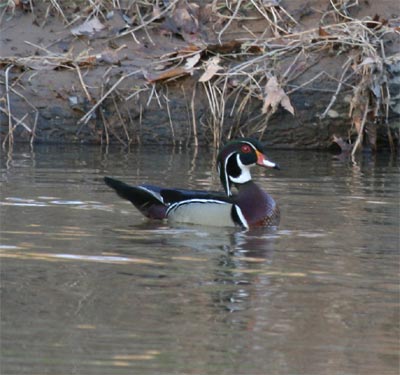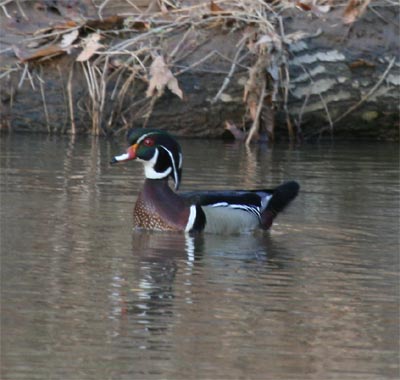 This pair stood atop a nest box near the Lapidum parking lot at Susquehanna State Park, MD on March 20th, 2010.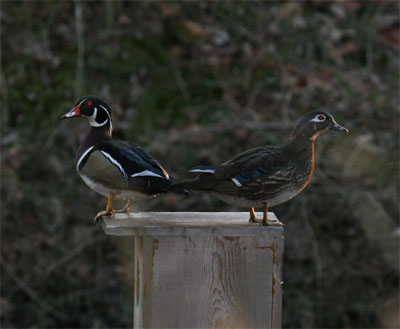 These Wood Ducks flew over the Pickering Creek Audubon Center on February 18th, 2012.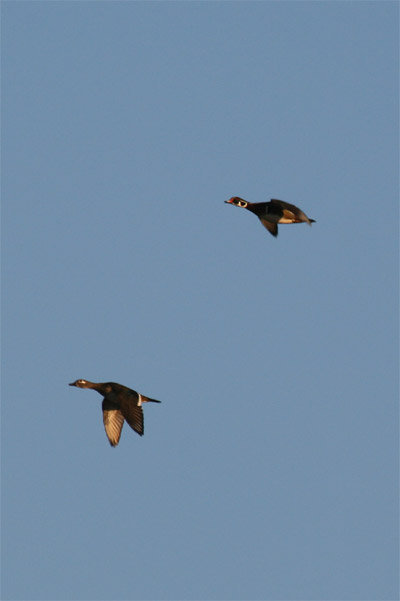 I saw this one on the Susquehanna State Park picnic area pond on August 19th, 2012. The pond was covered by some sort of red scum.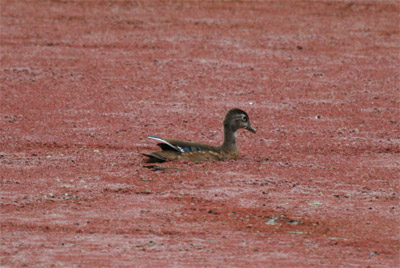 There were several Wood Ducks on the same pond on May 1st, 2013.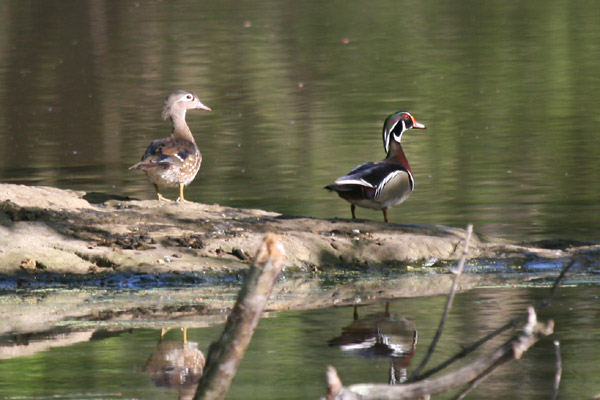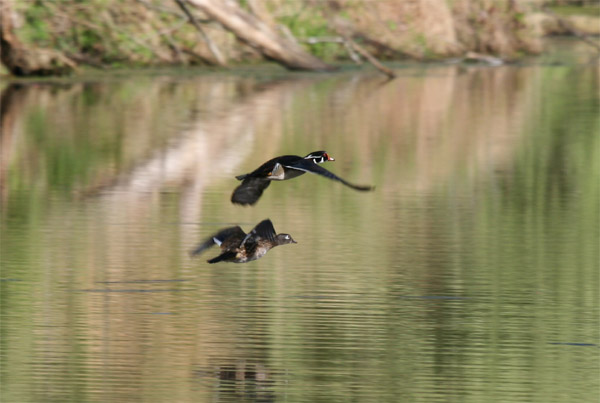 These Wood Duck chicks swam on the pond at Susquehanna State Park on July 3rd, 2013.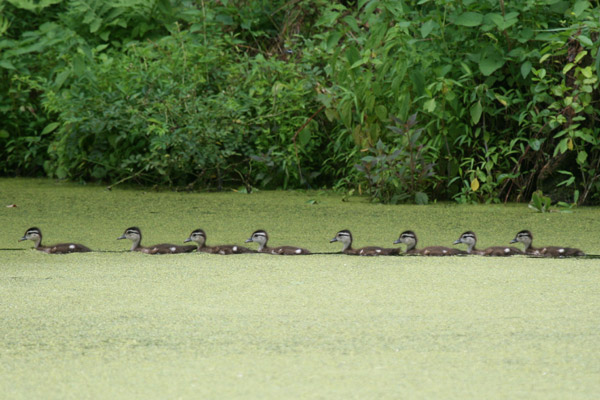 This Wood Duck swam with the Mallards at the Edgewood, MD Super 8 motel pond on November 15th, 2014.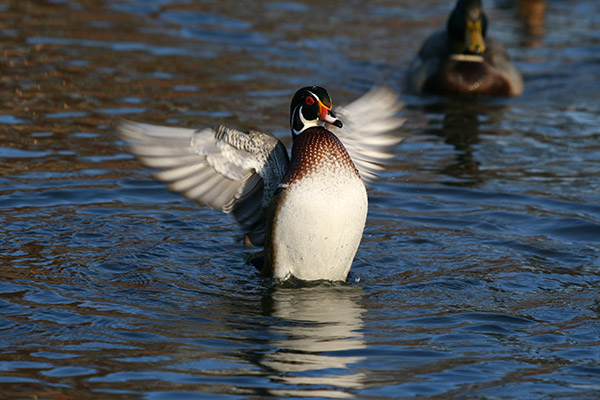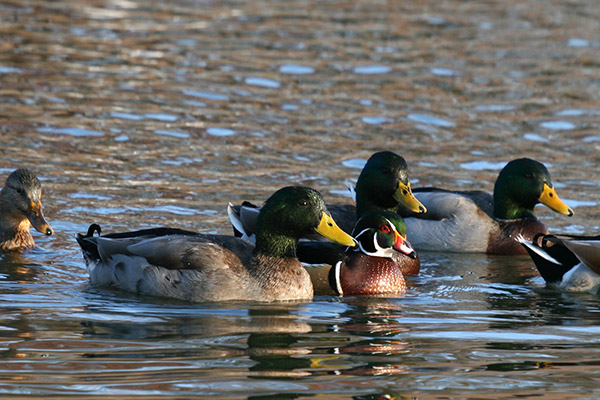 He was still there on January 25th, 2015.