Bird Photos / White-winged Crossbill
Last Update: 3/16/2013
White Winged Crossbills have been seen in many Maryland areas during the early months of 2008. On my third try I saw two female birds at Druid Ridge Cemetery in Baltimore County on February 7th, 2008.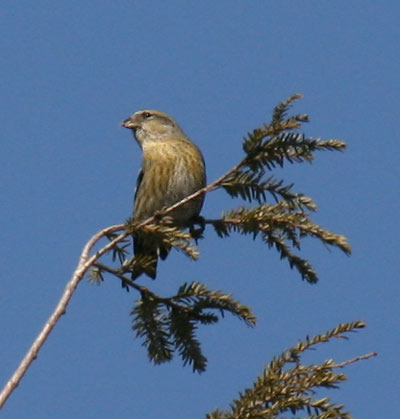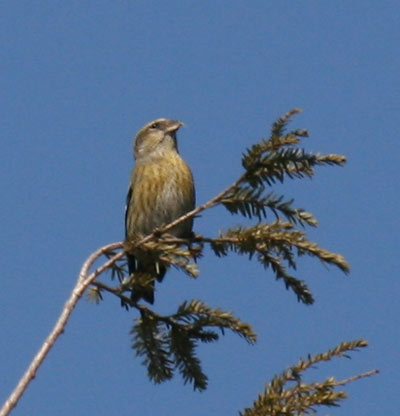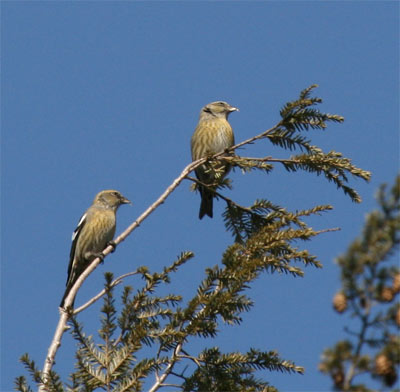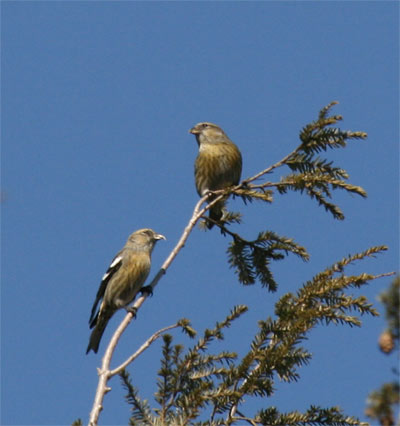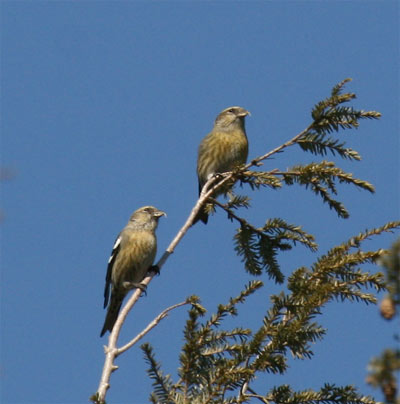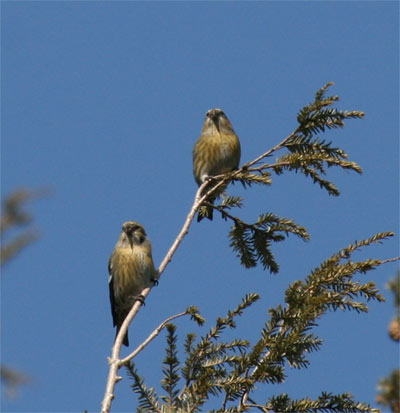 The winter of 2012-2013 was also a good one for winter finches, including White-winged Crossbills. I saw these birds as part of a large flock at the Patuxent Wildlife Research Center North Tract on December 29th, 2012.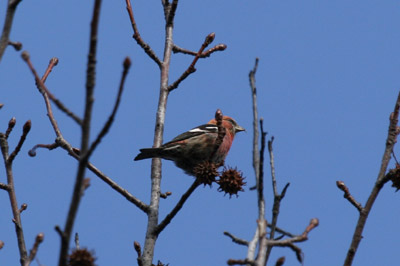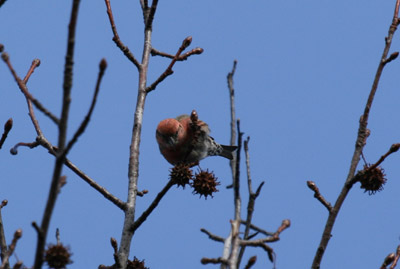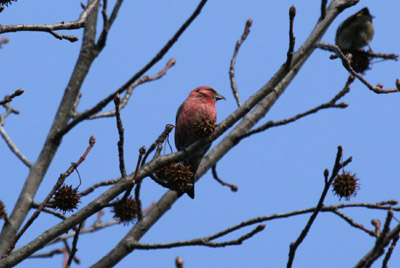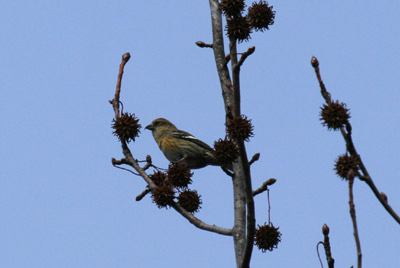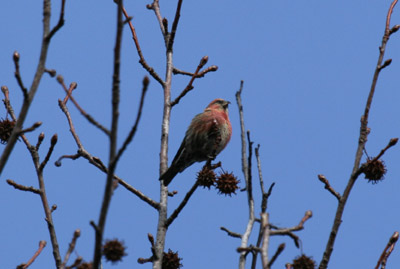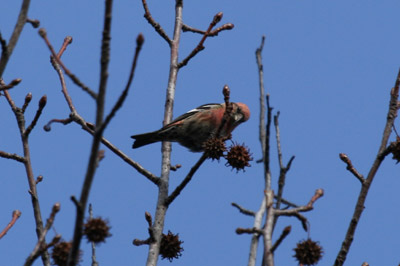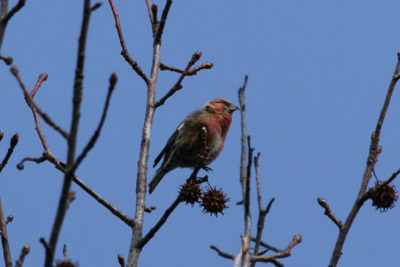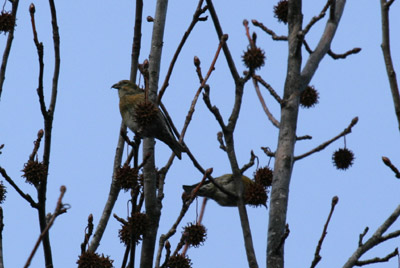 These were in the same place on February 25th, 2013.