Butterfly Photos / Zebra Swallowtail
Last Update: 8/7/2014
I saw several of these at Swan Harbor Farms in Harford County, MD on July 24th, 2010.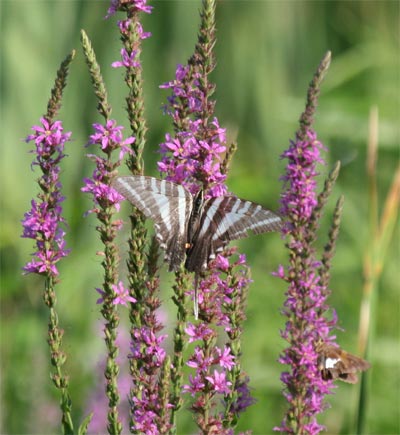 This butterfly was near the Turkey Point hawk watch site on September 11th, 2010.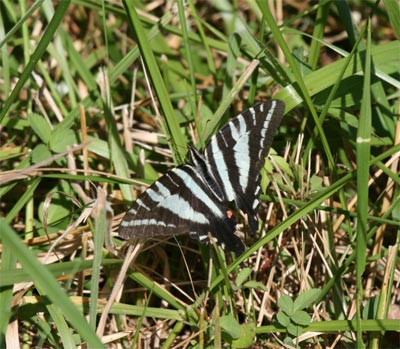 There were several Zebra Swallowtails at Swan Harbor on July 22nd, 2012.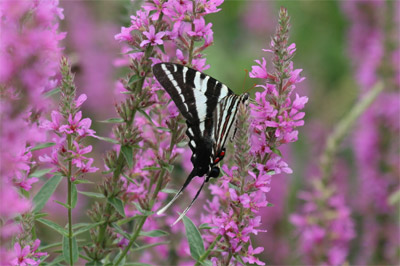 This one was near the trail to Turkey Point on September 9th, 2012.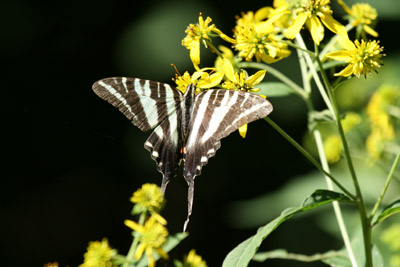 I saw this damaged one near the same place on August 25th, 2013.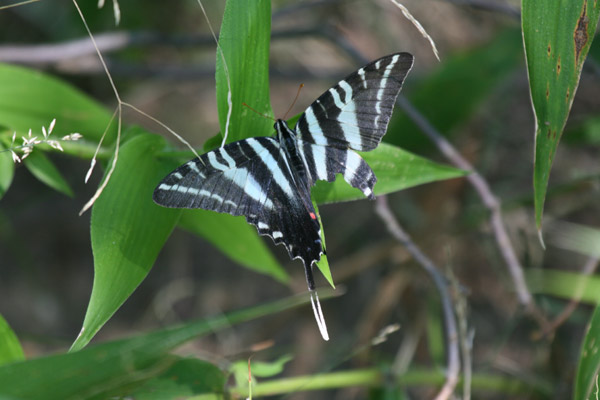 This one was at Swan Harbor on August 3rd, 2014.