Our 2005 Vacation / Birding
8/7/2005
Joyce and I spent a morning birding at Assateague National Seashore on July 28th. We saw many new birds that day. We also saw plenty of other birds during our other activites this week- fishing, sitting on the beach, or just walking along the boardwalk.
This page shows a selection of the birds we saw. For more bird photos and more information on these birds, go to our Other Birds page.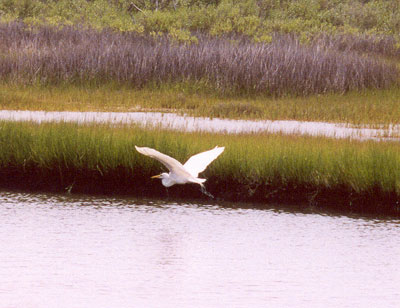 We saw many egrets at Assateague. Many were visible at the "crabbing area" on the map, and others from the main road in, just after the bridge from the visitor center. This particular bird is a Great Egret.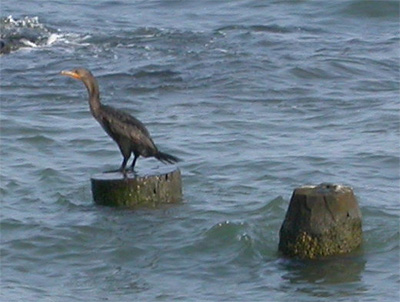 This Double Crested Cormorant was seen from the fishing pier near the Ocean City inlet.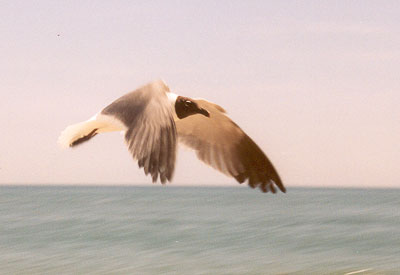 Many, many gulls were visible on the beach and at the boardwalk. This one was photographed from the beach by our condo.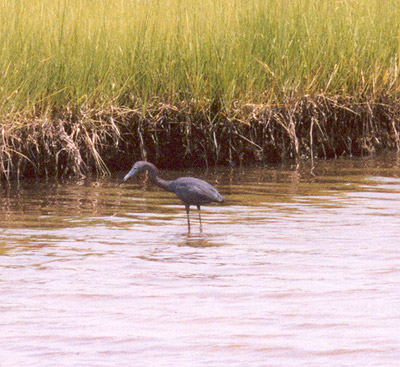 The little blue heron flew right by us and landed in the water. It then walked around slowly, looking for food. This happened at the "crabbing area" shown on the Assateague map.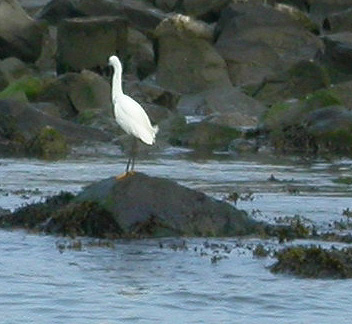 This snowy egret landed near the same place as the cormorant, near the fishing pier.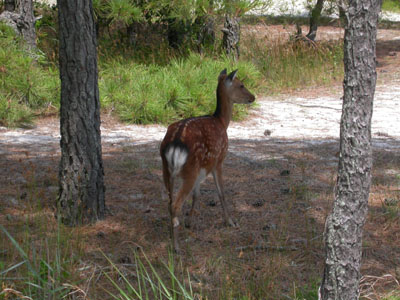 This deer was walking around the parking area for the "life of the forest" nature trail on Assateague. It was obviously tame, since it let people walk right up to it.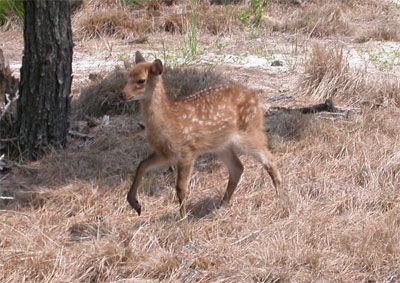 This baby deer was across the road from the other one. It also did not seem to mind all the people and cars around it.