Our 2005 Vacation / On the Beach
8/7/2005
We spent 3 full days on the beach. The kids played on their boogie boards, we all swam in the ocean, and we did lots and lots of relaxing.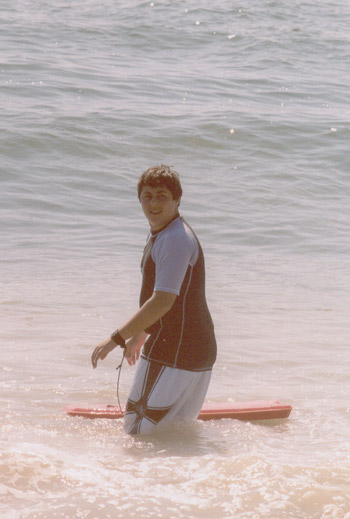 Matthew prepares to find another wave to ride his boogie board.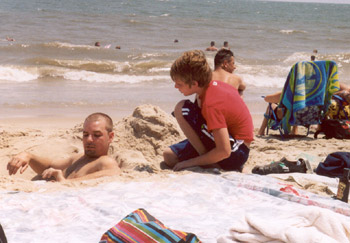 Andrew made friends with some people sitting near us on the beach. They had a little girl, and she asked Andy to help her bury her dad in the sand. So he did.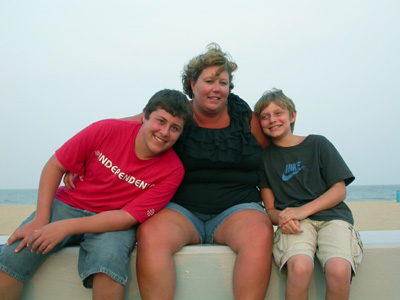 Joyce, Matt and Andy on the boardwalk wall. Monroe took the picture. We took this right after eatig a seafood feast at Phillip's seafood restaurant.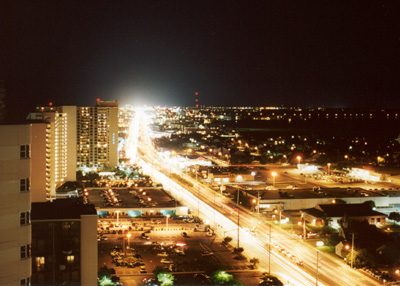 Our condo had a spectacular view of the Coastal Highway, the main thoroughfare in Ocean City. The beach and ocean were visible with a simple look to the left. We were on the 23rd floor. This was nice for the view, but it was painful when we had to evacuate by stairs (and then walk back up the stairs) when the fire alarm went off the first night we were there.