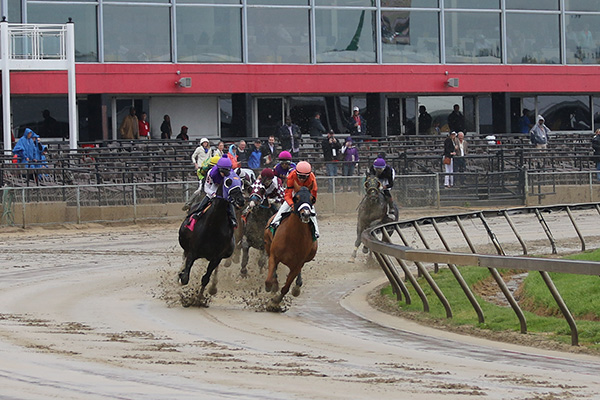 Race 1 in the first turn.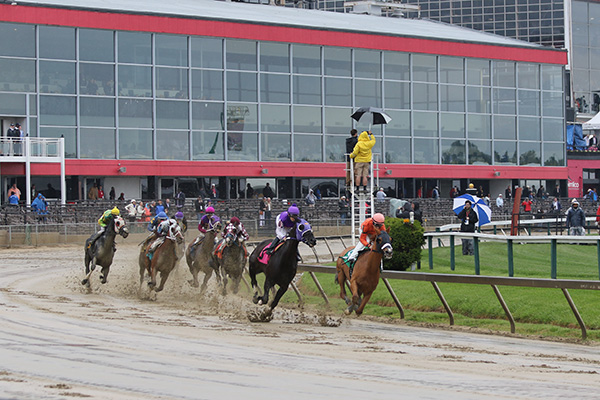 #8 on the left is Start Jumping, ridden by Lane Luzzi. #5 on the right is Golden Rings, ridden by Feargal Lynch. They finished in second place.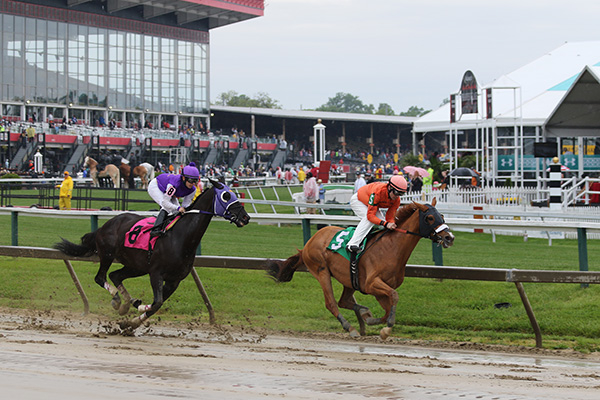 Golden Rings ahead of Start Jumping.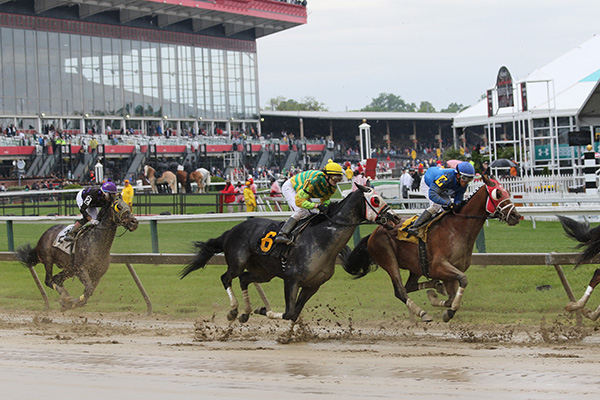 From right to left: #4 is Aridus, with Jevian Toledo; #6 is Double Whammy, with Taylor Hole; #2 is No Brakes, with Xavier Perez..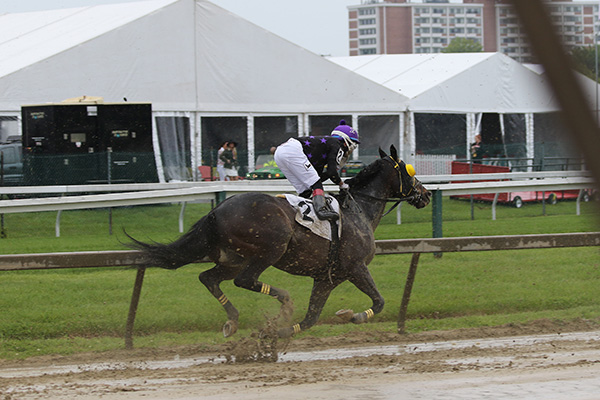 No Brakes.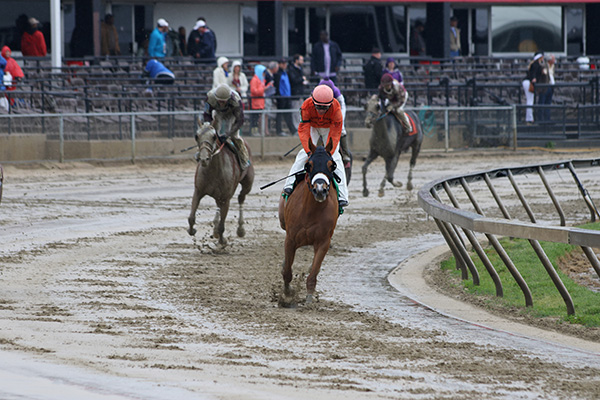 Golden Rings after finishing in second place.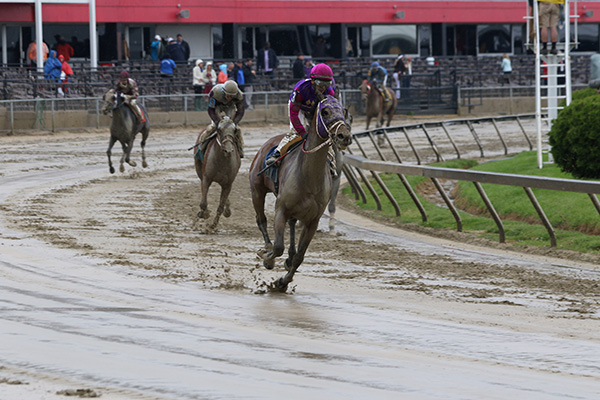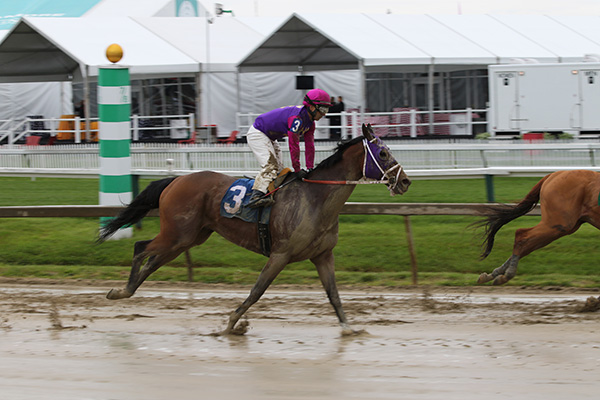 Winner Homeboy Kris, ridden by Horacio Karamanos.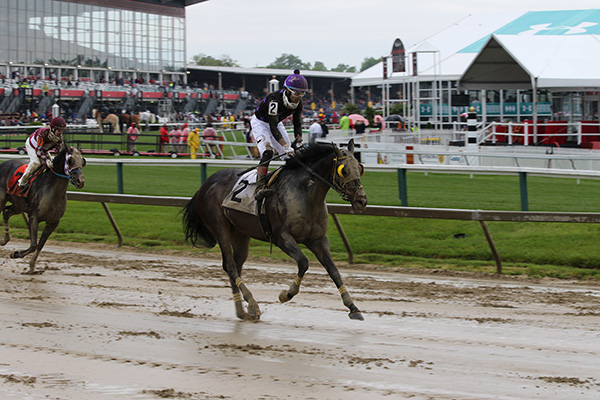 No Brakes after the race.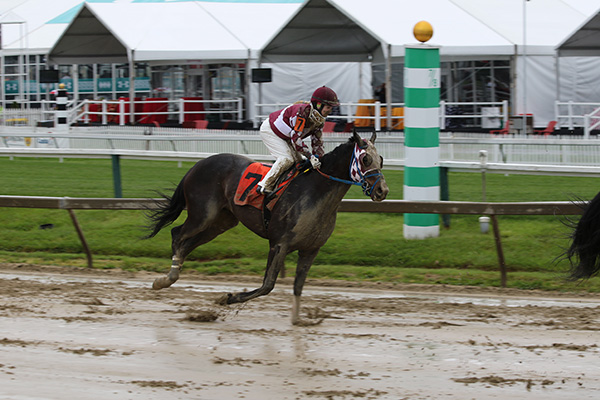 #7 is Who Stole My Sock, ridden by Lauralea Glaser.
Back to main Preakness 2016 page