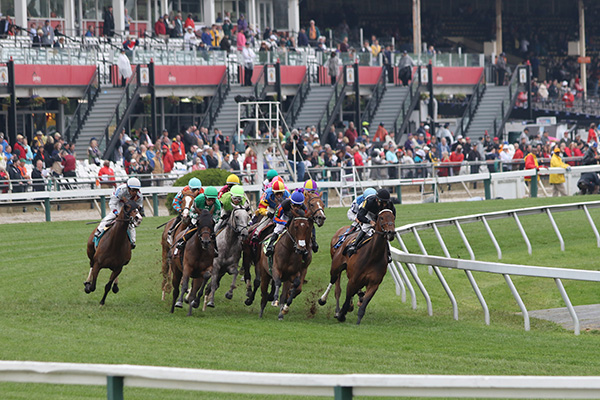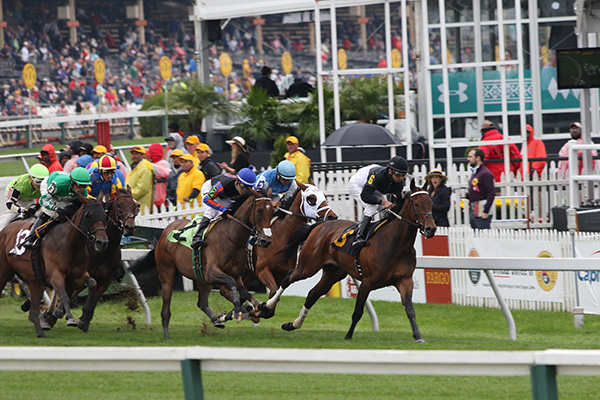 Race 2 in the first turn.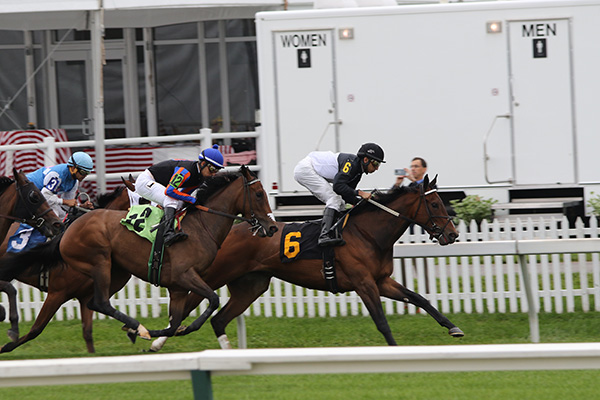 #6 in the lead is Thissongisaboutyou, ridden by Julian Pimental. #12 behind them is Double Espresso, with Mario Gutierrez.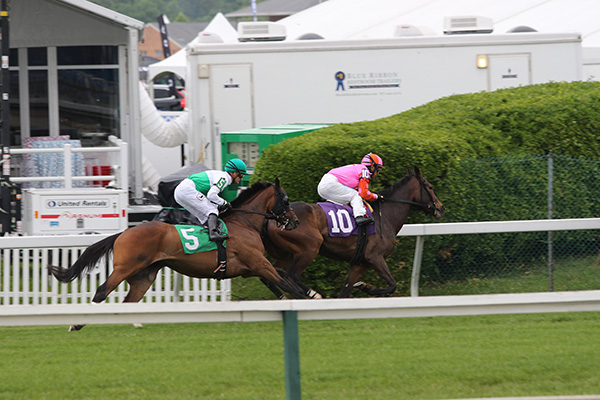 #10 in front is Anissa, with Edgar Prado. #5 is Tapit Together, ridden by Julien Leparoux.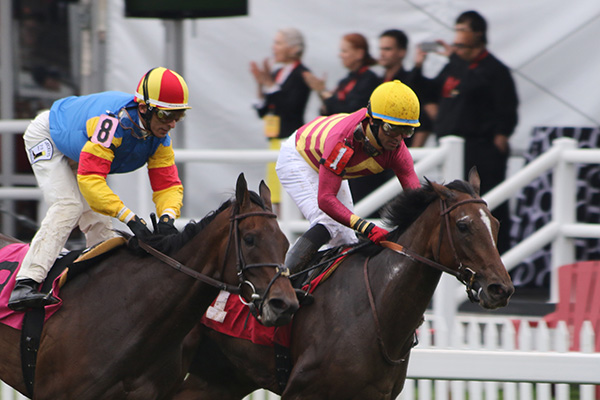 #8 is Queen Caroline, ridden by John Velazquez. They won the race. #1 is Private Client, with Jose Lezcano.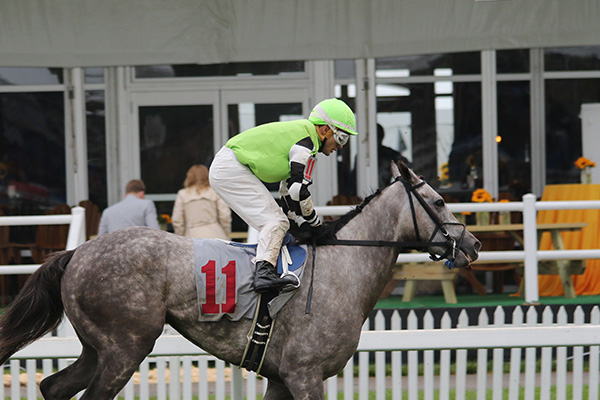 Reggae Song, ridden by Nik Juarez.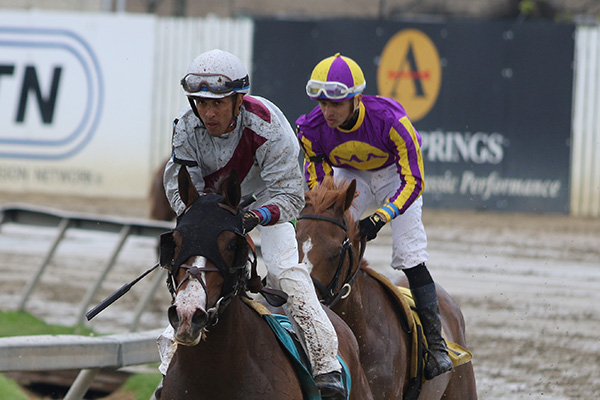 #9 in the foreground is Vizi Girl, with Victor Carrasco. #4 in back is Lady Arielle's Key, ridden by Guillermo Rodriguez.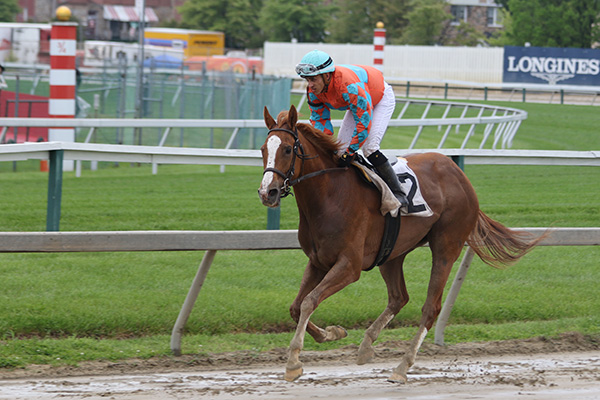 Nimble Foot, ridden by Jevian Toledo.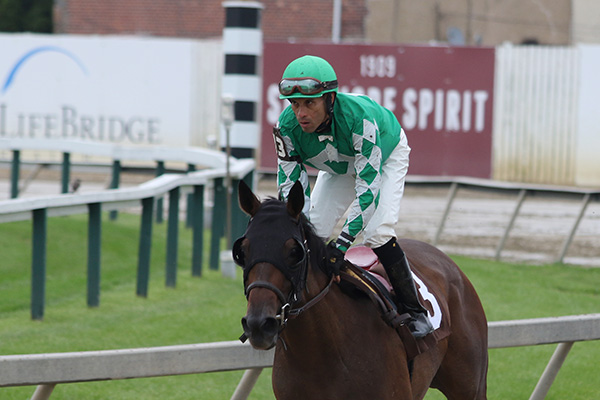 Believe Indeed, with Daniel Centeno.
Back to main Preakness 2016 page