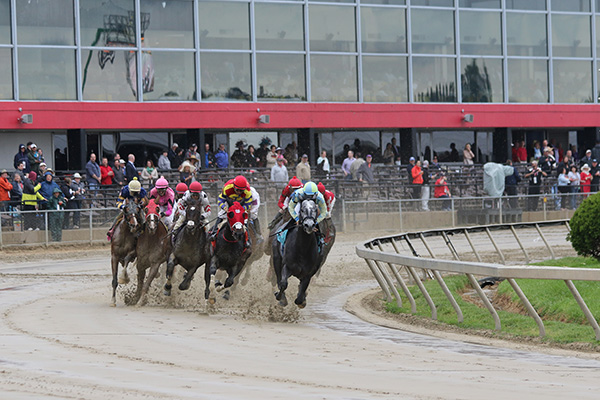 Race 3 in the first turn.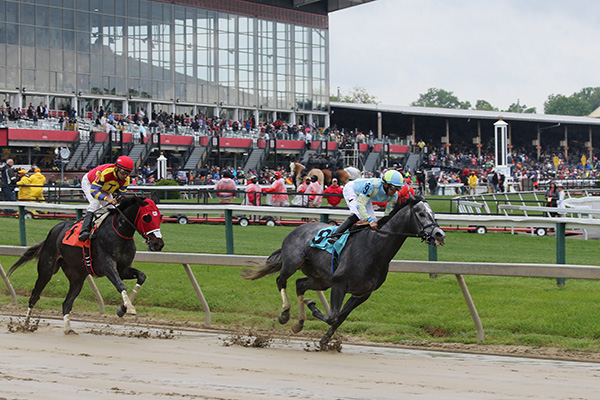 Race winner Cat Fiftyfive (#9) in front, ridden by Angel Cruz. #7 is Big House, with Kevin Gomez. They finished third.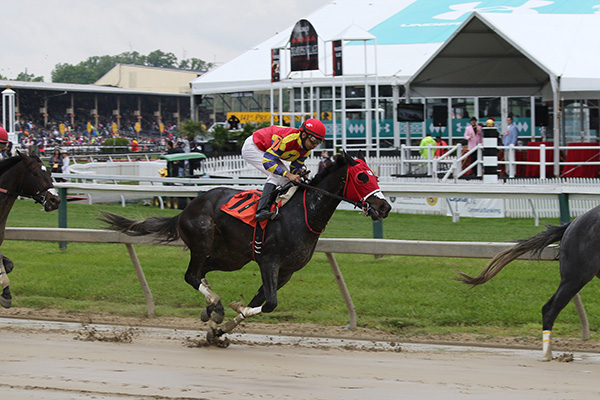 Big House.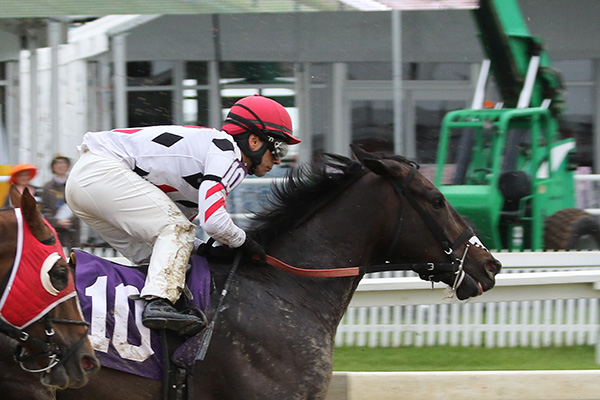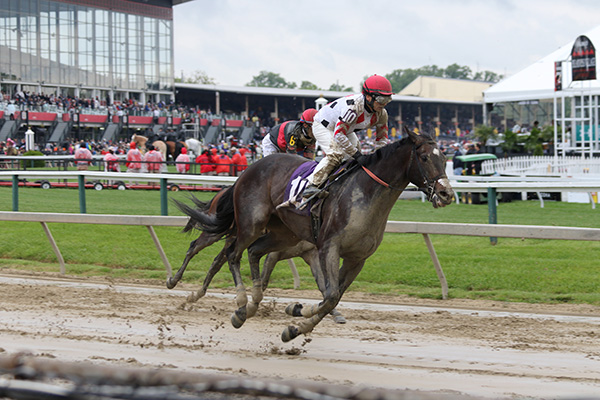 #10 Unbridled Lion, ridden by Horacio Karamanos.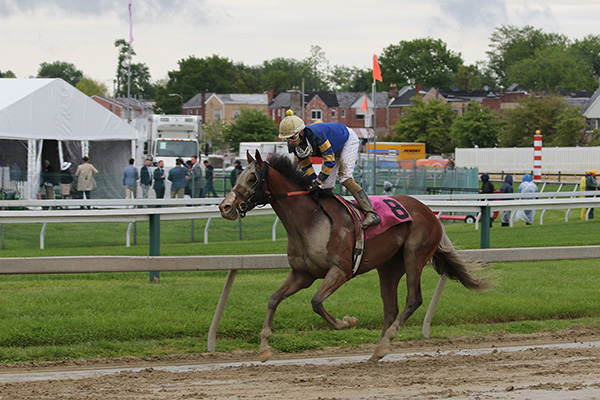 #8 Dothat Dance, with Alex Cintron, after the finish.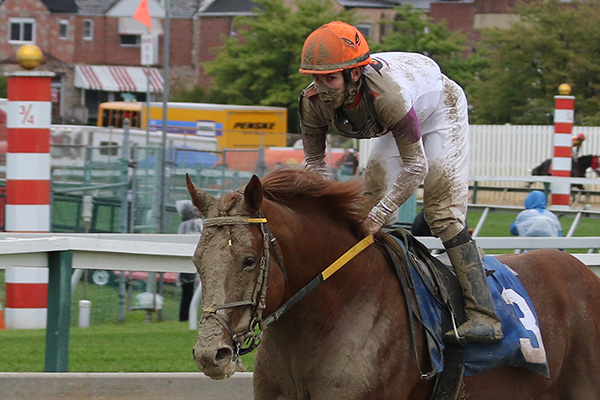 A muddy Lane Luzzi on Combat Diver after the race.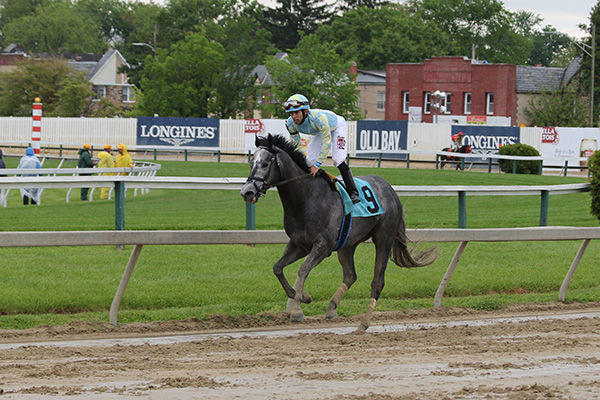 Cat Fiftyfive.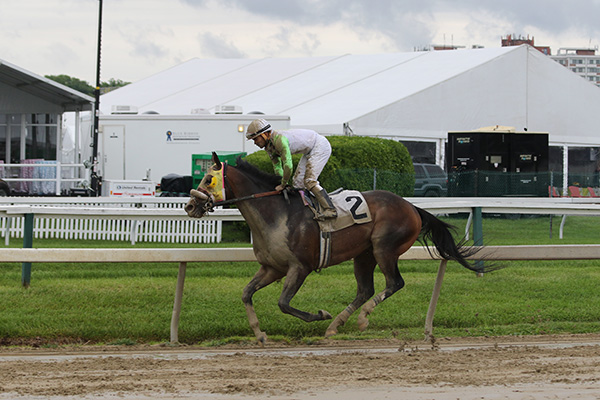 Good Luck Gus, ridden by Luis Saez. They finished in second place.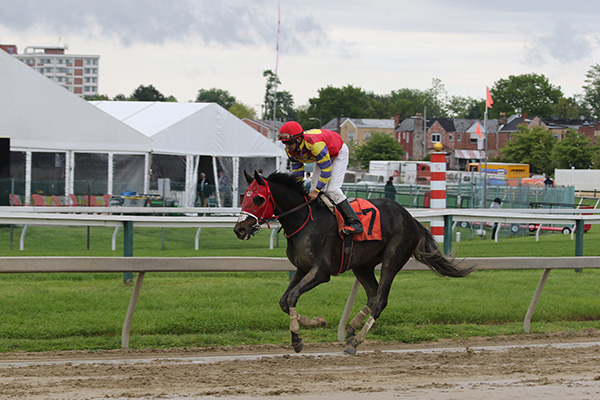 Big House, ridden by Kevin Gomez, after finishing third.
Back to main Preakness 2016 page