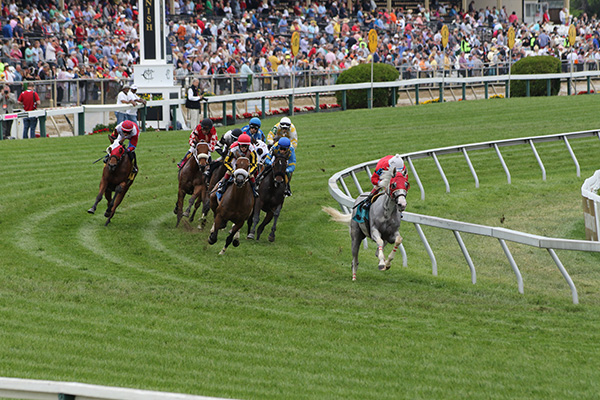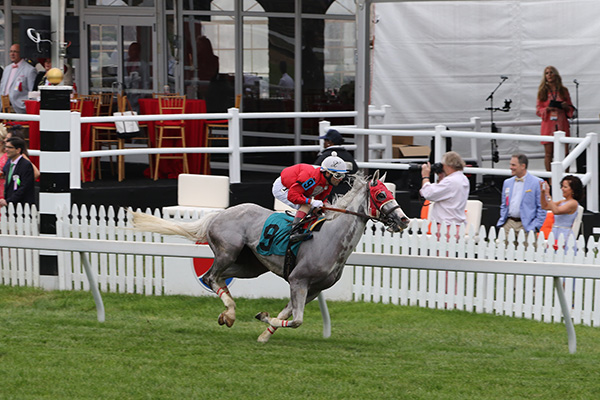 Williamsluckygray, with Xavier Perez, leads Race 3 through the first turn.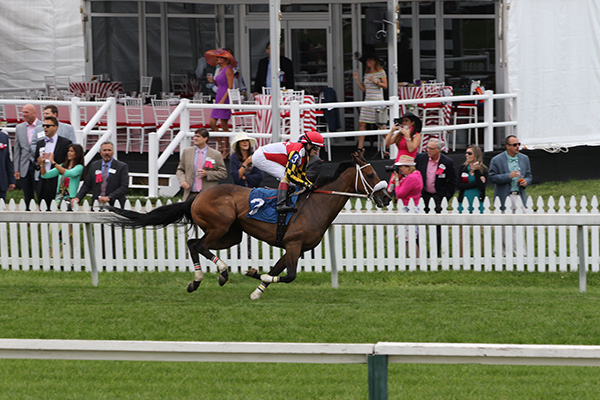 Issheit, ridden by Carlos Carrasco.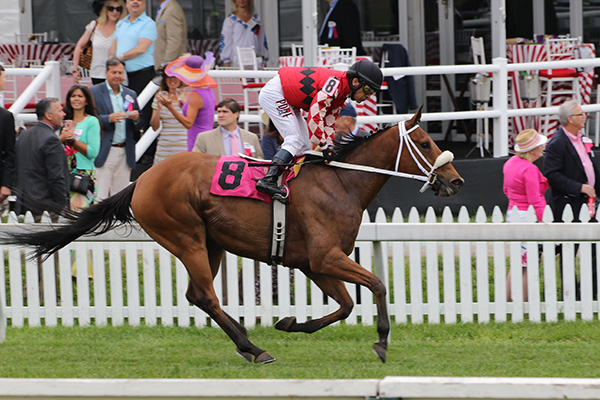 Flight Pattern, with Edgar Prado, after winning the race.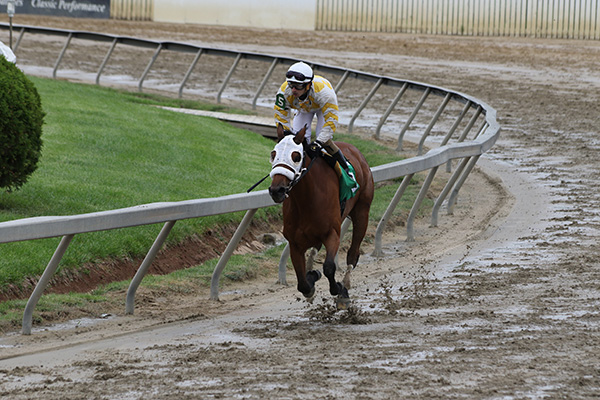 Moral High Ground, with Alex Cintron.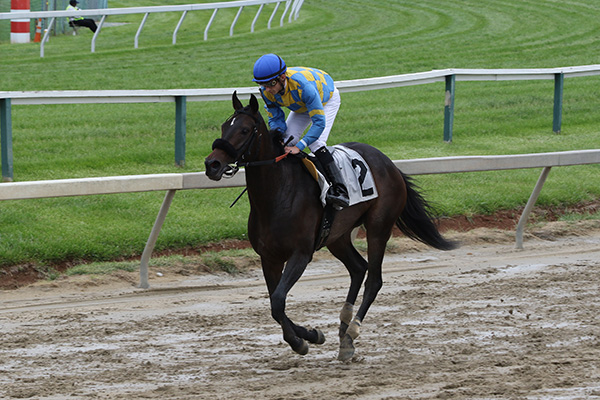 Cursive, ridden by Sheldon Russell.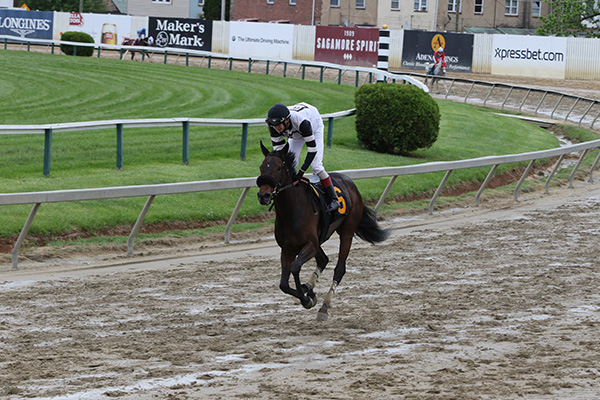 Seeingnbelieving, with Trevor McCarthy.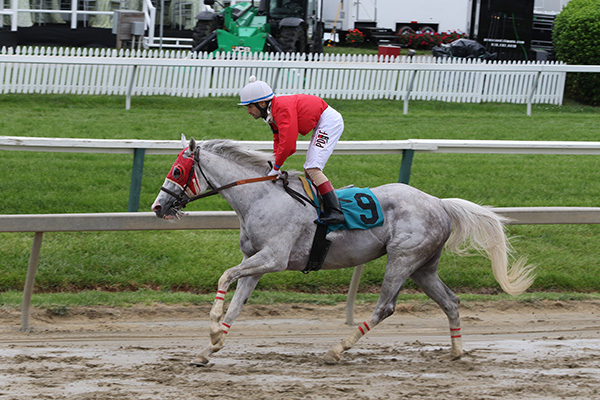 William'sluckygray.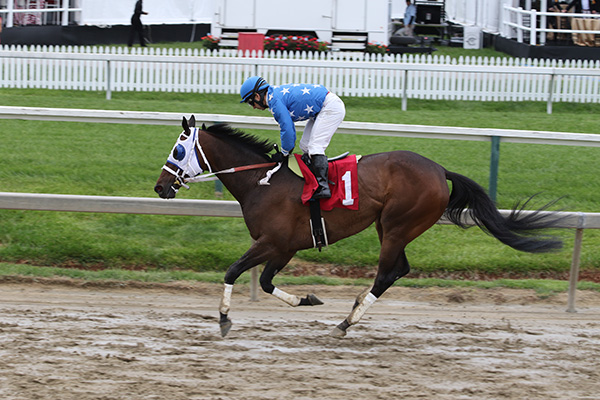 Desert Princess, ridden by Horacio Karamanos.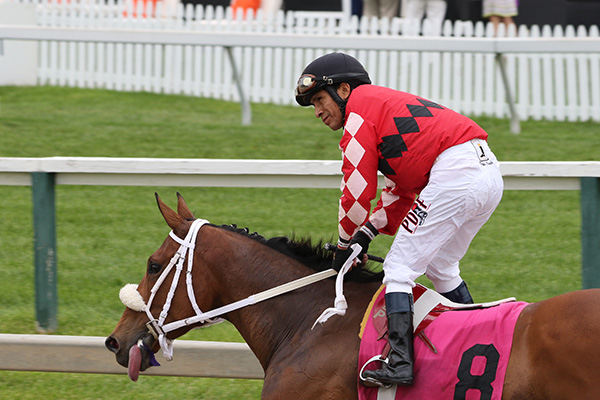 Edgar Prado on Flight Pattern.
Back to main Preakness 2017 page