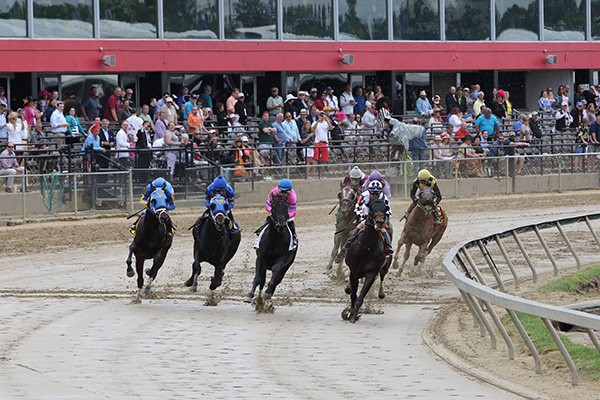 Race 4 in the first turn.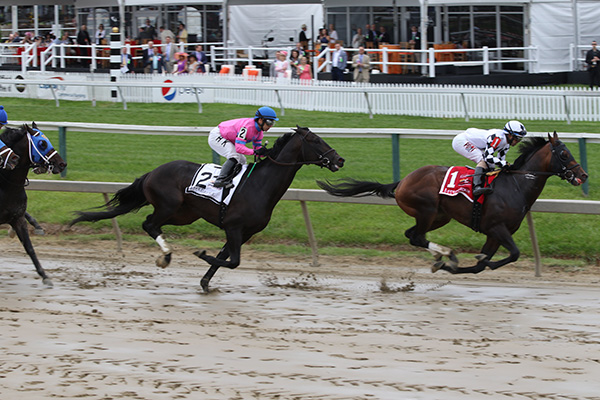 Tipa Run (#1) in the lead, with Angel Cruz, in front. Super Dude (#2) with Horacio Karamanos, follows.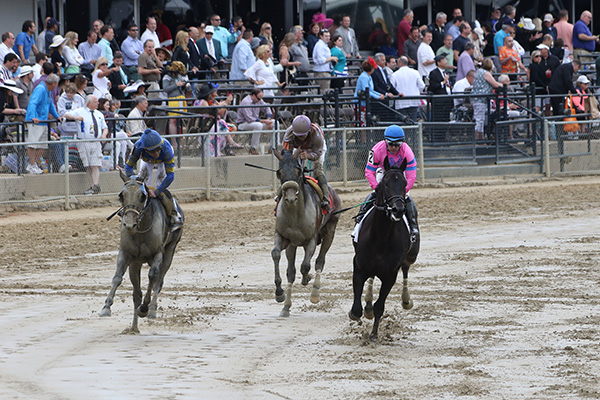 Just after the finish. Super Dude (#2), on the right, won the race.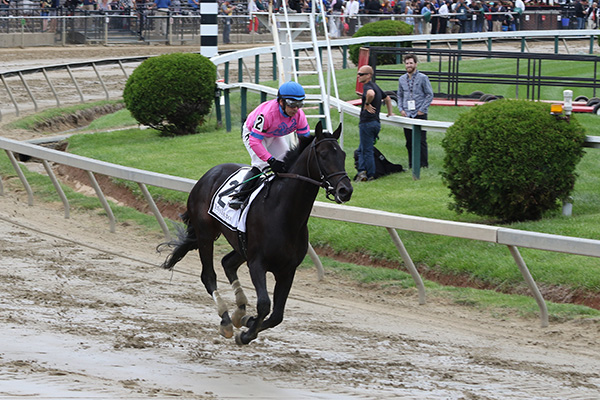 Super Dude after the win.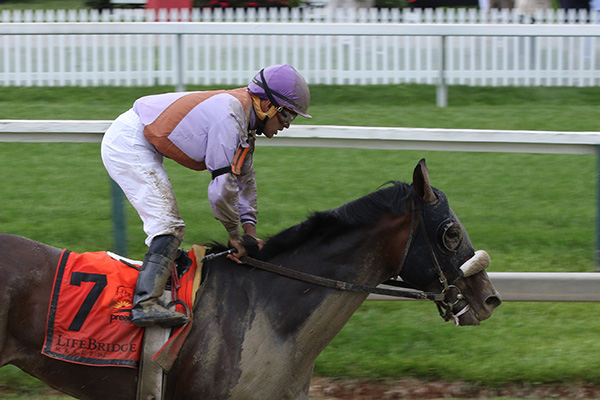 Luis Saez on Confederate after the race.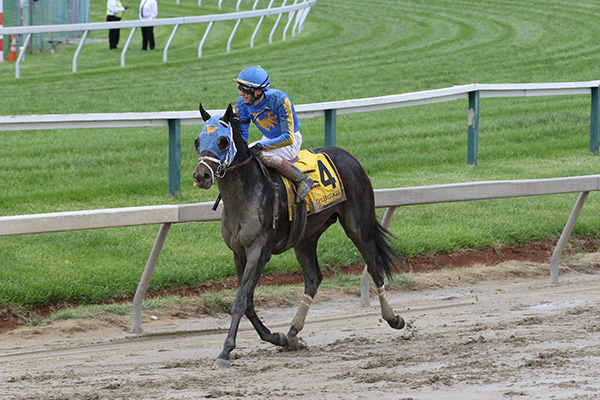 Mr. Dougie Fresh, with Trevor McCarthy.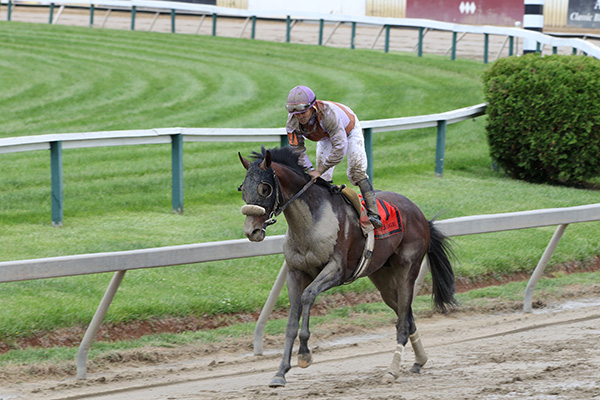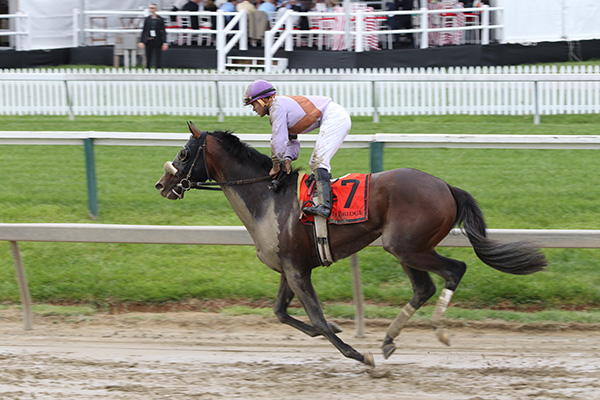 Confederate.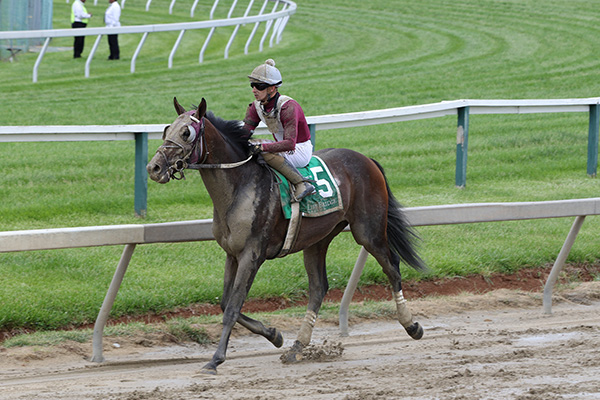 Dharmaster, ridden by Alex Cintron.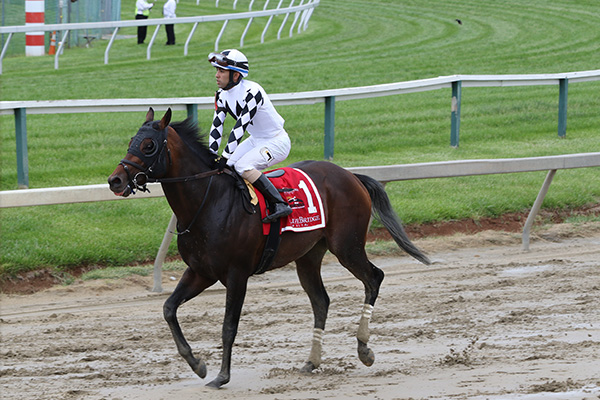 Tipu Run, with Angel Cruz.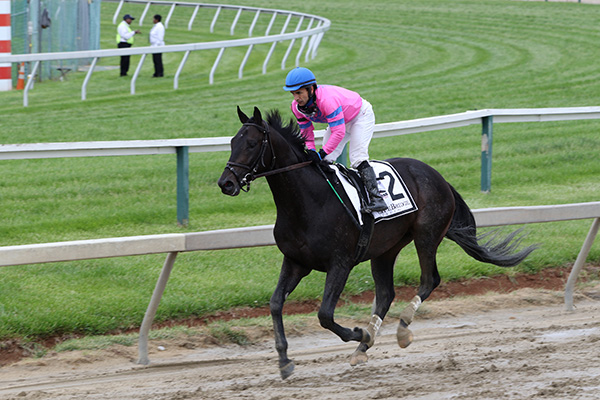 Super Dude, ridden by Horacio Karamanos.
Back to main Preakness 2017 page