Joyce's and Monroe's Wedding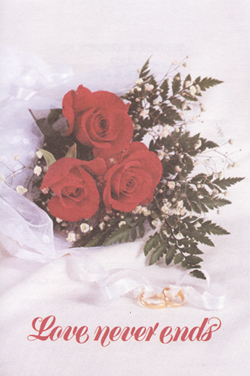 Yippee! We got married on December 28th, 2002, in Baltimore, MD. We have posted some photos of our wedding, the wedding rehearsal dinner, and our honeymoon trip to Las Vegas here.
Rehearsal dinner photos
Wedding ceremony and reception photos
A second page of wedding photos
Honeymoon photos
You can read our engagement story too.... learn how Monroe proposed to Joyce back in February, 2002.
Last Update: February 9th, 2003.